On the Go with Miffy: A Miffy Book and Lunchbox Review
February 1, 2020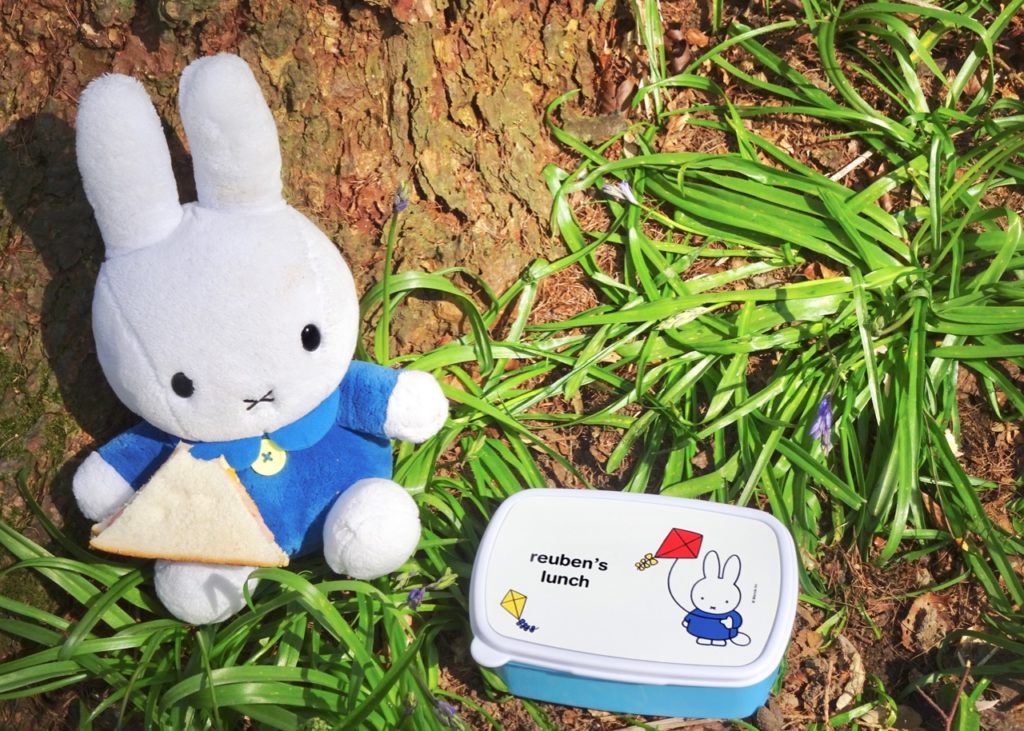 DISCLOSURE: AD / This post contains gifted product from MIFFY SHOP UK. All words, images & opinion expressed is my own.
Miffy is a firm favourite in our house. We've watched the animation series, bought the cuddly plushes, and read just about every Miffy book that's been printed, so we're pretty fond of our little white bunny friend. And with Miffy's 65th birthday this year, I'm pretty confident we won't be seeing the last of Miffy for a while yet.
Over the last few years Reuben's Miffy library has seriously grown. He's as completely hooked on these books as I am – a thirty-something woman hell-bent on finding out of print copies to further "complete the set". I'm bordering on insane to be fair but Reuben doesn't help.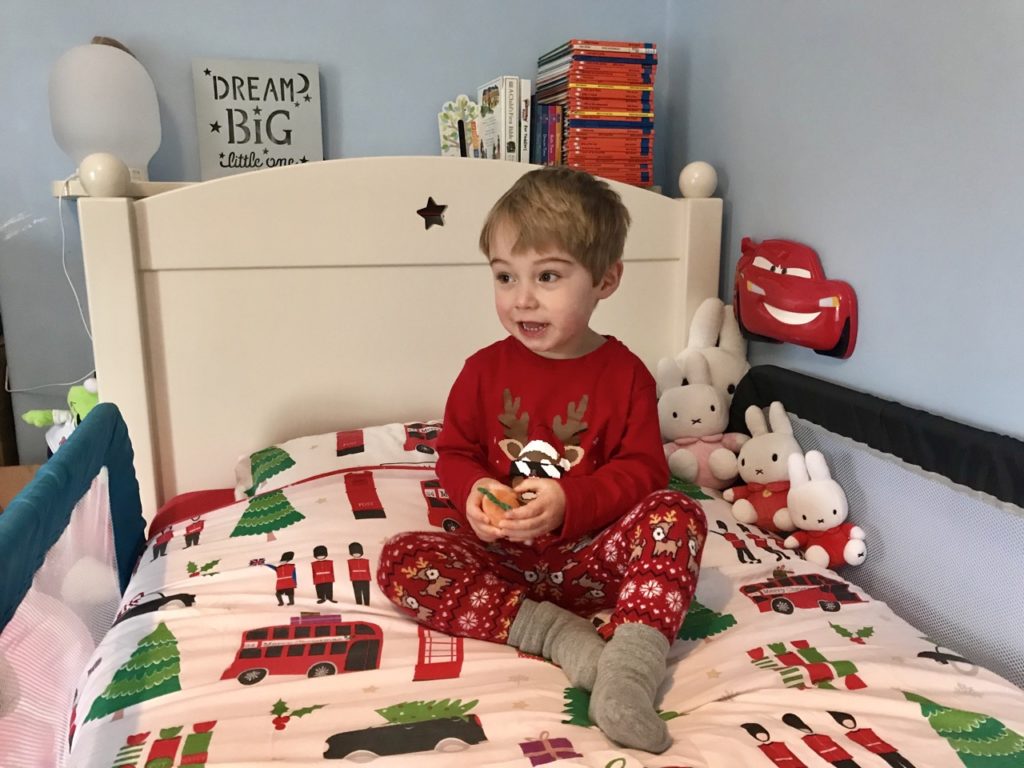 The Miffy library has taken pride of place beside the bed since Reuben was a baby, and now he's in his own bedroom, the books are just as close by. You see, the nightly bedtime routine is to read three or four books, including Miffy books, before lights out, and because we now have so many, it's always fun selecting the evening's reading.
Thanks to our friends at Miffy Shop UK we received some Miffy goodies to enjoy; a book called Miffy's Garden to add to Reuben's collection, and a lovely personalised Miffy lunchbox for Reuben's snacks on the go.
THE MIFFY BOOK
Miffy's Garden is an eye catching hardback that's perfect for first readers. In simple four line paragraphs, each page is accompanied with a corresponding full colour picture, with Dick Bruna's bold, simplistic drawing style. Miffy's Garden is an engaging story that's intriguing to read and draws you to the great outdoors.
While Miffy's place is at the heart of Reuben's bedtime, I do love books that encourage physical activity and inspire role play. Miffy's Garden is a tale about Miffy being given her own little garden plot to grow carrots, taking the reader through the steps how Miffy tended to her plants alongside her dad. The story proved the perfect introduction to home growing our own fruit and veggies, allowing Reuben to watch the pages literally come to life.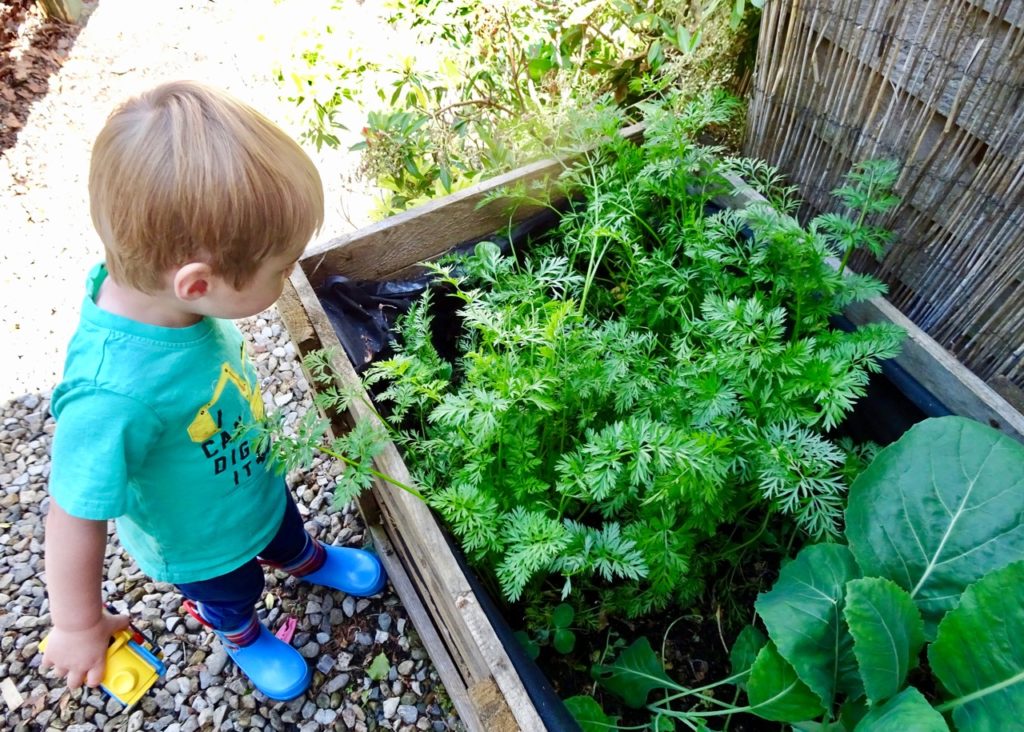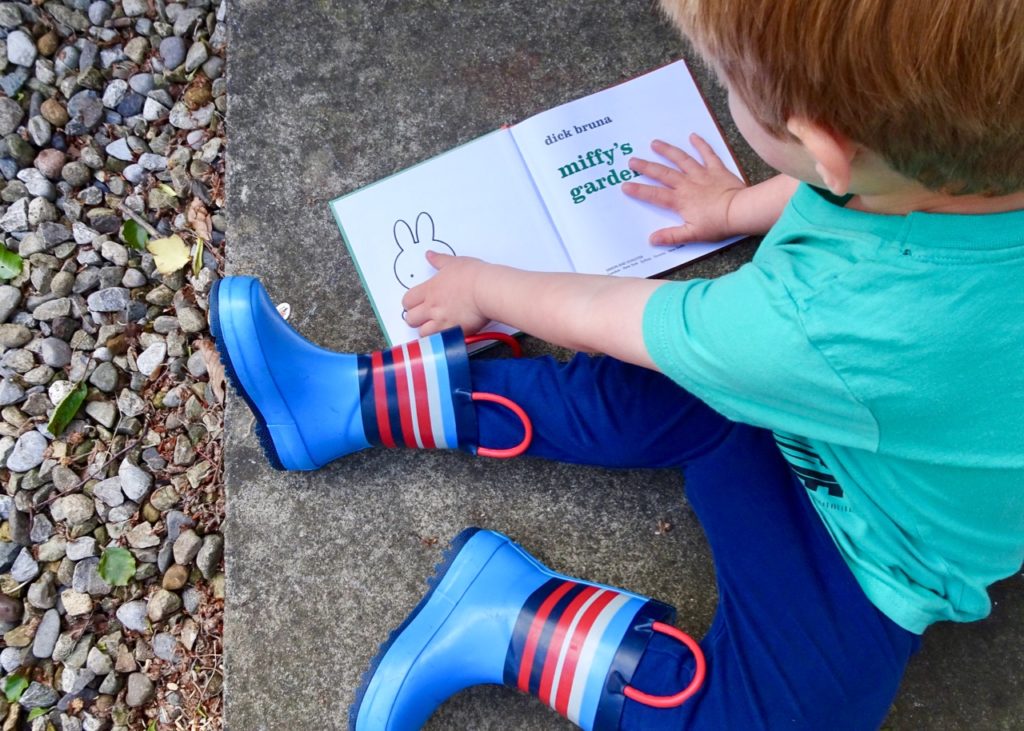 Last summer Sean, Reuben's dad, made a raised vegetable box in the back garden so we could try 'growing our own'.
Watching the plants grow over the weeks, Reuben helped tend to the carrots with much interest. He'd checked in on the carrots each day; keeping them watered, and watching the carrot tops sprout until he could spot the carrot flesh peeping out through the soil. I think we'd harvested too early though because they were the tiniest carrots we ever did see. Half of them were besieged by slugs too but I blame Miffy for that because she didn't tell us how to keep pests at bay.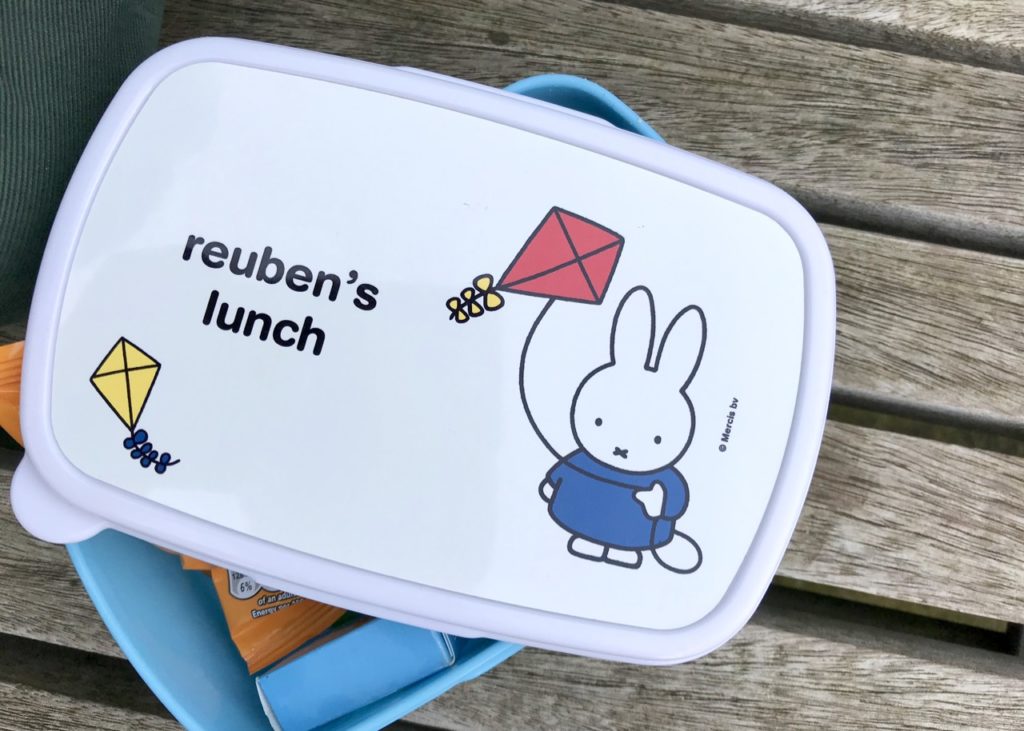 THE MIFFY LUNCHBOX
Reuben's Miffy Lunchbox is easily our most used snack container. I love it because it's a good size and shape that neatly fits in my bag, and it's airtight too. And Reuben really loves it because not only is Miffy on the lid but it says his name.
Made in a robust plastic, this sturdy lunchbox is built to last. Clearly made to a high quality specification (and we've had some terrible lunchboxes) this one seals nice and tight. And thanks to a big corner tab on the lid, opening is easy – even for the smallest hands. Not the biggest of sandwich boxes, it's a convenient size for a toddler's sandwiches and a few little snacks.
The Miffy lunchbox is a personalised item so it's ideal as a gift. There's a wide range of designs to choose from, each allowing a name to be added to the picture's text. I asked Reuben which design he liked so he picked this one that depicts Miffy flying a kite. A fun outdoorsy theme, it was quite appropriate for our family adventures! The box is a lovely light blue with a white lid, which has an aluminium applied film giving the print a long lasting colourfast quality.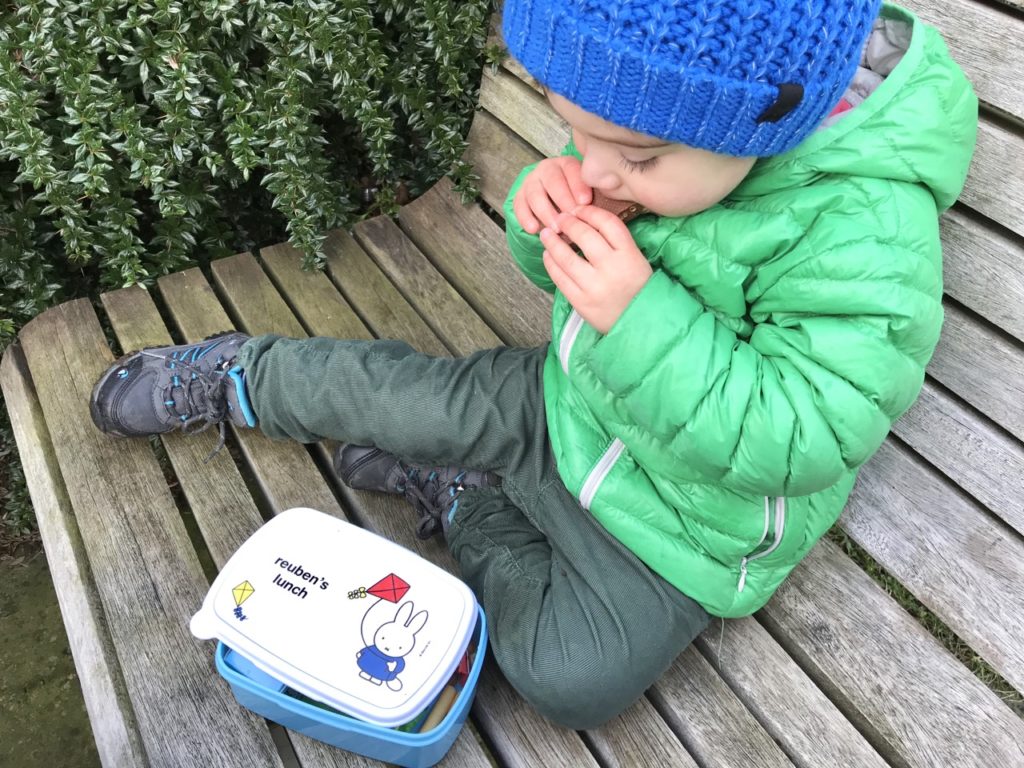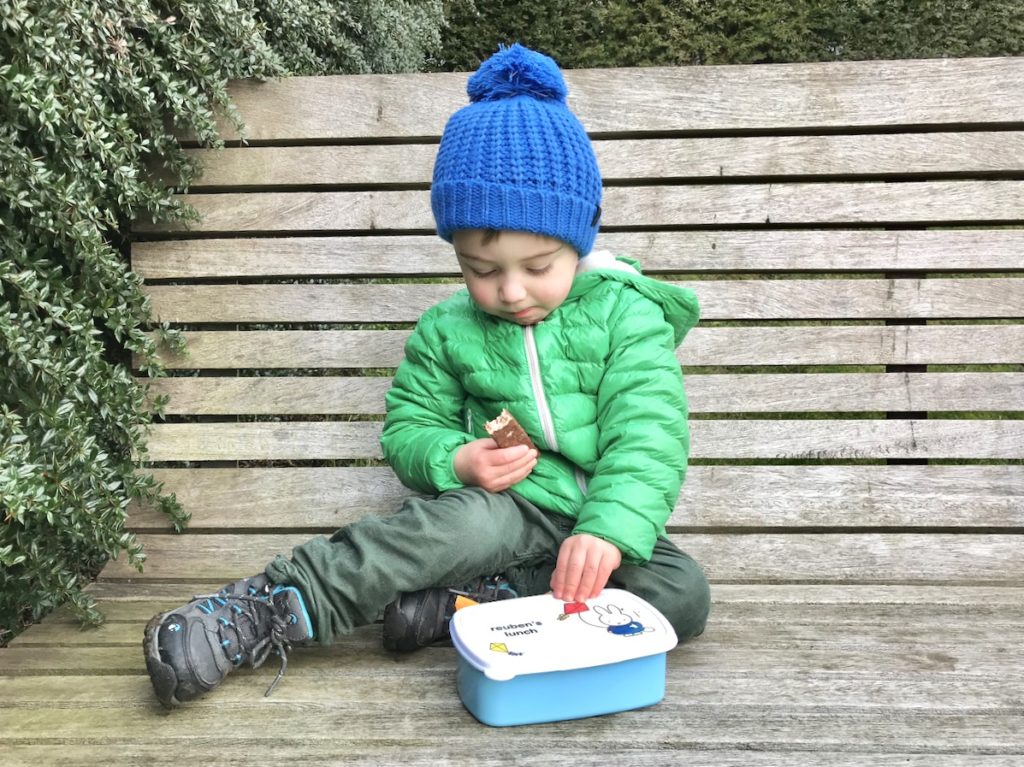 We love spending time outside. Often we'll drive off for a spontaneous adventure somewhere, which means a packed lunch of sorts is always on hand. Sometimes we pick up pasta pots or sandwiches on the go, but I much prefer to pack a good lunch of filling nibbles and tasty snacks.
Being a toddler, Reuben's lunch is always a little more interesting than ours. A sandwich (cheese triangle spread or cheese and onion filling), some cucumber slices or vine tomato quarters, cheese cubes, mini cheddar biscuits, sometimes strawberries, and always some sort of a chocolate treat. It sounds like a lot but as a grazer he'll rarely eat it all.
We rarely go anywhere without Reuben's trusty Miffy box. While he does use it for 'on the go' lunches too, it's generally our everyday snack box, and it lives inside my bag.
As always, Miffy's merchandise from the UK Miffy Shop is excellent stuff. So, if you're looking for a special gift for a little one, I fully recommend any of the Miffy story books and of course, our favourite lunchbox.
---
Have you ever read a Miffy book? What characters are your little ones fans of?
---
---