Little Man to Mr Men: A Personalised Mr Men Birthday Book (For Little Misses too!)
February 19, 2020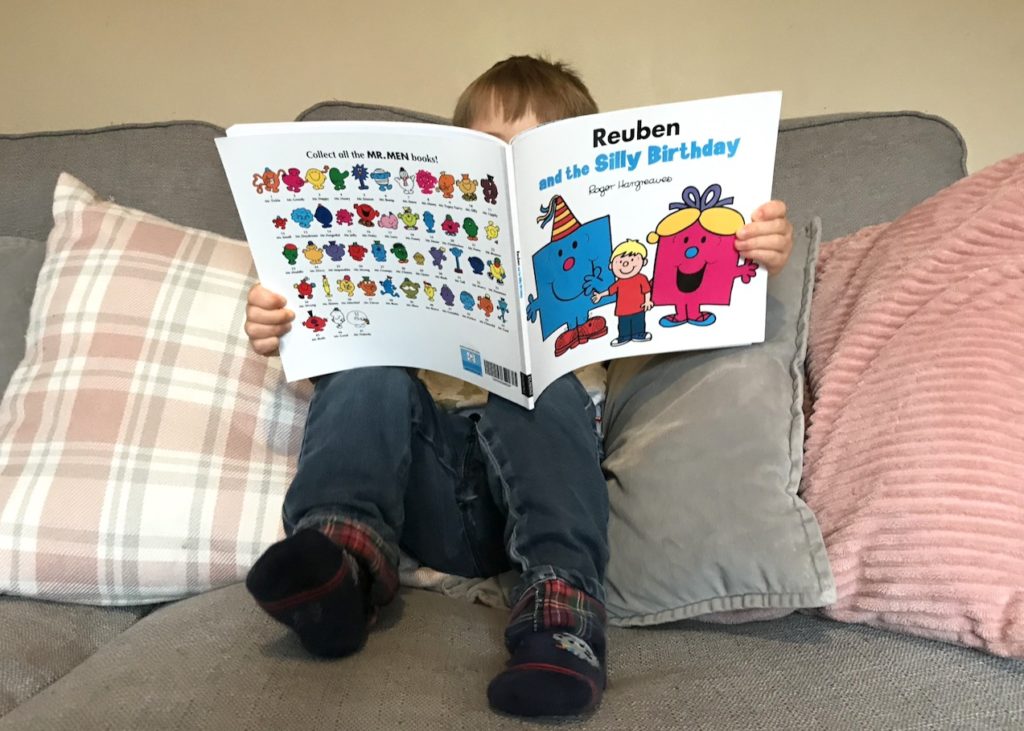 DISCLOSURE: AD / This post contains gifted product from EGMONT and affiliate linking which may earn me a small fee, at no cost to you. All wording, images & opinion are my own.
At the end of this month it's Reuben's 3rd birthday and I can't quite believe we have a three year old already. I used to think it would be easier to shop for Reuben's birthday when he'd get to this age; now he knows what he likes and what he doesn't, and unlike his last birthday when he wasn't really talking, he's now well and truly vocal with the added toddler attitude. Yet I've found myself still pretty much none the wiser what he actually wants for his birthday. Besides everything, that is.
I think books always make a great gift. Reuben loves books, so I make sure I read to him every night. Some evenings feature repeated favourites, and sometimes, he discovers books on his bookcase which were passed down from his cousins, and the time before that when my sisters and me were little. Like our dog-eared original Roger Hargreaves' Mr Men books – weren't they just the best?!
Lately Reuben's been really getting into these old favourites – from Mr Clumsy to Mr Jelly, and several of the Little Miss books too. So when I discovered that you could star in your very own Mr Men book, I thought it was a pretty cool gift idea.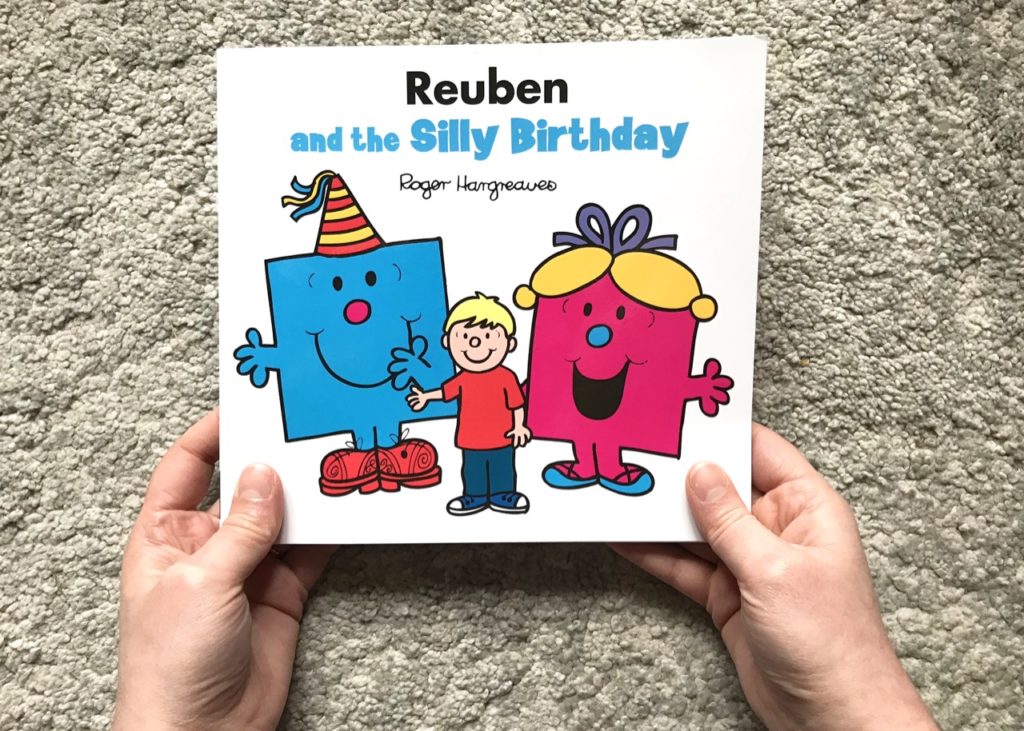 Egmont – the publishers of the Mr Men and Little Miss book collections – are giving kids the chance to see themselves in print on the very same pages as Mr Tickle and Mr Silly, with the brilliantly titled "You and the Silly Birthday" story book. The "You" being your special little person's own name.
This personalised book engages young readers by literally immersing them in their very own story. Your chosen child becomes a major role in the fun tale, complete with a tailored character whose starring name (and presence) appears throughout the story.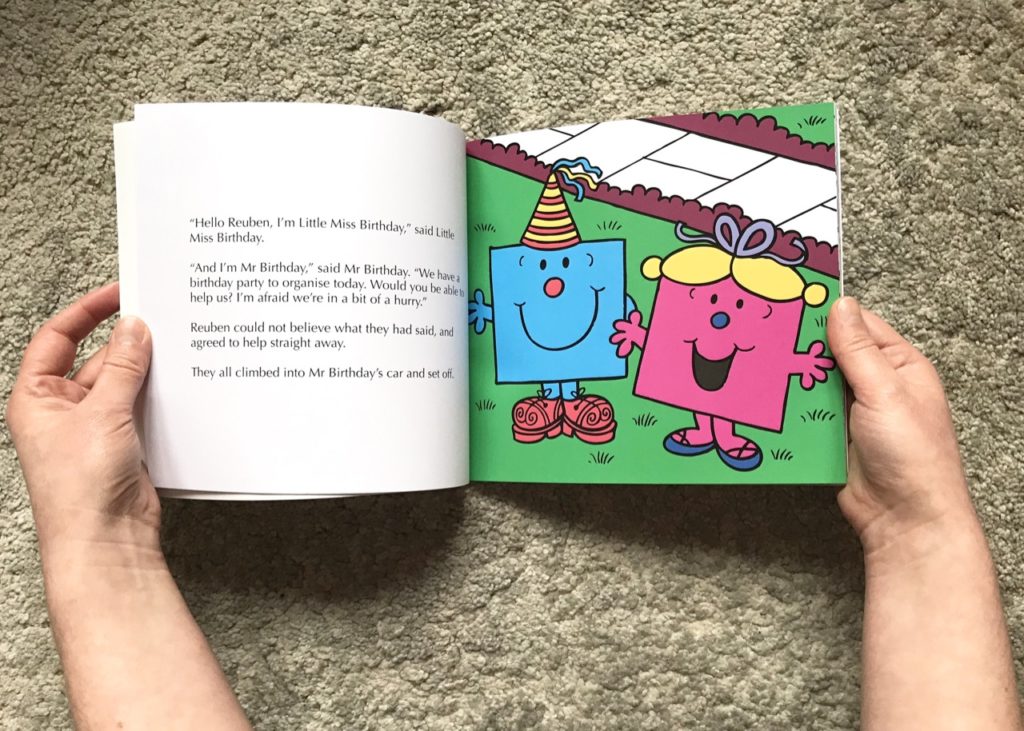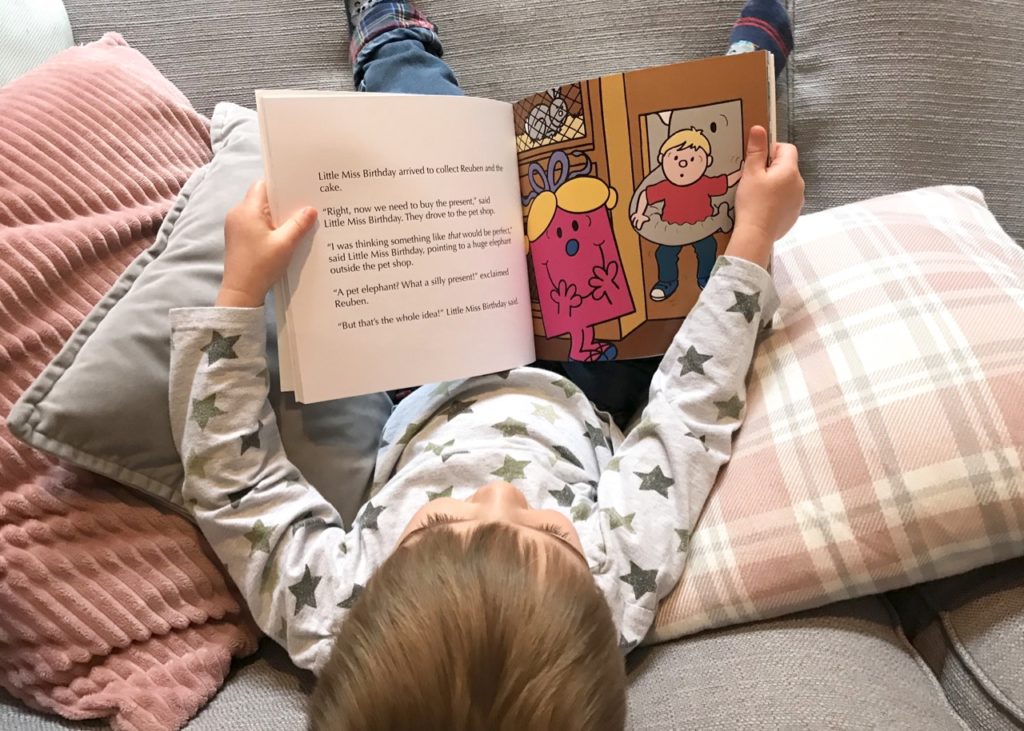 Available to order directly from the website, it was so easy ordering Reuben's book. With simple personalisation options, I was able to create a little blonde haired caucasian boy wearing a red t shirt (his favourite colour) and have Reuben's name appear inside the book, and of course, in the book's title.
The book comes in the choice of two sizes too – the 'classic' and compact Mr Men book size or the larger 'gift' format. I chose the latter simply because it meant a bigger, brighter book to read and to make it stand out from the Mr Men library.
A lovely surprise on receiving the book was finding the inclusion of a birthday certificate. Also personalised to the special recipient, this colourful A4 Happy Birthday greeting has an authentically important feel, lending the gift an extra special touch.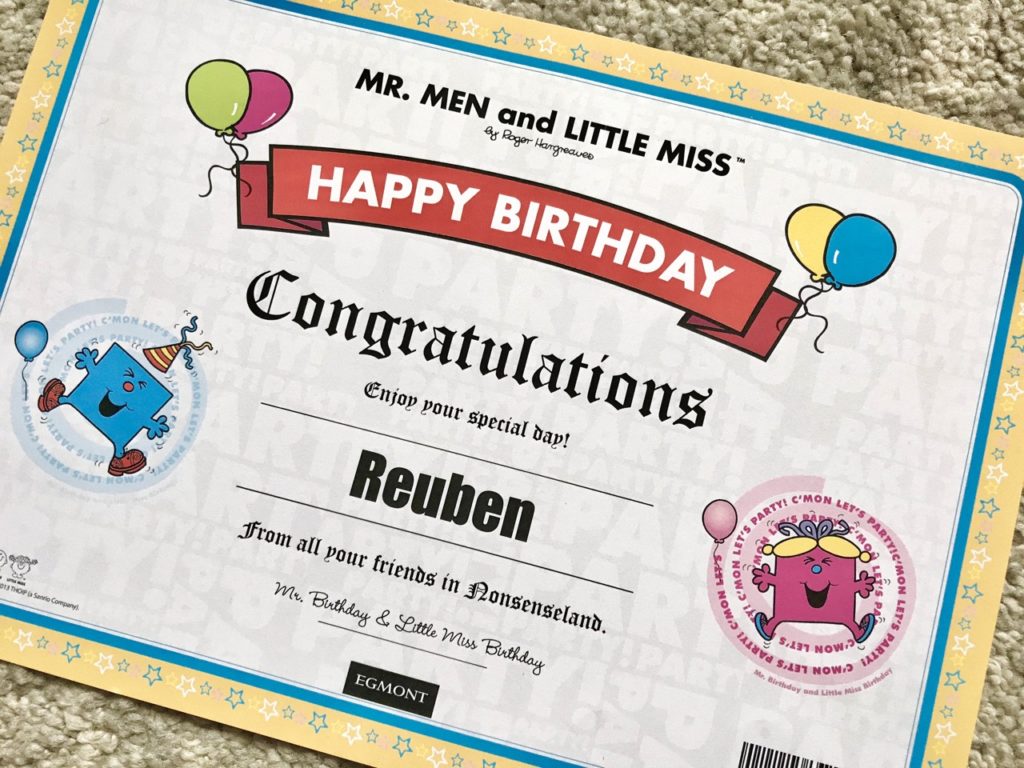 The story is a pretty solid one too. Without giving too much of the plot away, it begins with Mr Birthday and Little Miss Birthday requesting the assistance of 'Reuben' in curating a special someone's birthday party. It's completely silly!
Although this was intended for Reuben's birthday, I couldn't wait to let him see it when it arrived. And he loves it. We've read the story a dozen times and Reuben's still in awe at being in the book, proudly reminding me of the fact that's his name and the boy is him. And he finds it so funny, delighting in laughing out loud at his favourite parts and retelling the phrases that run through the book.
So as much as Reuben loves his Mr Men book, I'm thrilled with it too. It's a fantastic concept that delivers brand quality and value for money, certain to become a firm bedtime favourite and kept as a special childhood keepsake too.
---
Head over this way to order your own personalised special edition Mr Men story book from Egmont. And give your bookcase an injection of fun with the complete Mr Men library. I've decided to get this for Reuben's birthday now so he can discover the whole collection.
---
---