Big Church Festival 2023 | My 12 Take-Away Highlights
June 12, 2023
Big Church Festival 2023 has come and gone — so what was it like? And should you get tickets for next year?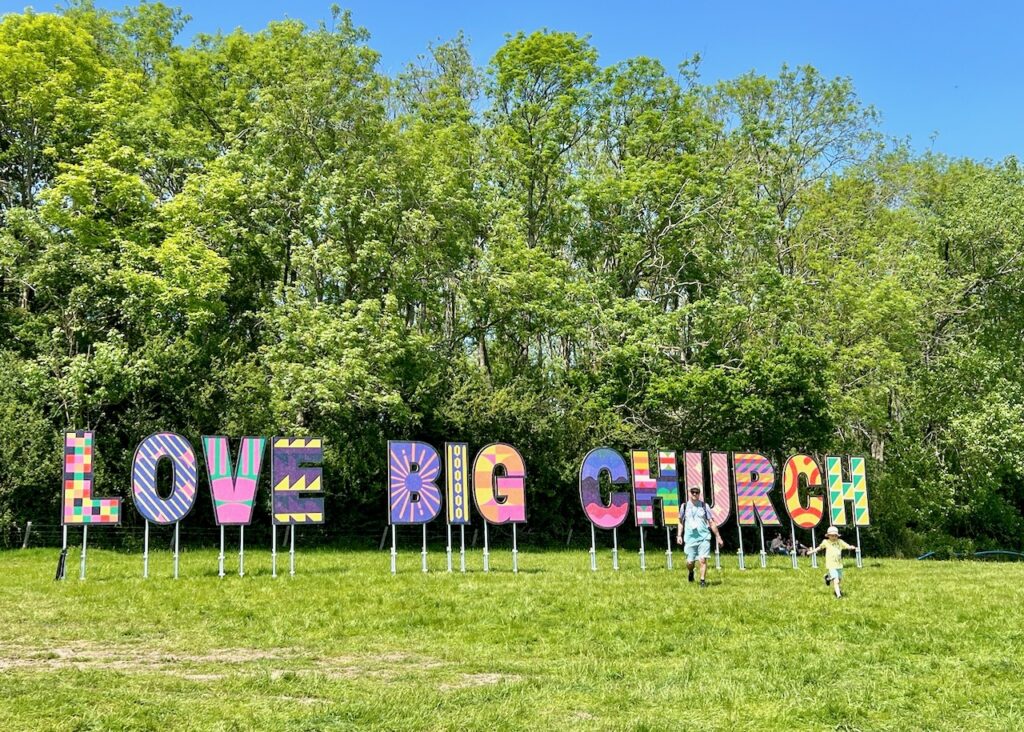 A few weeks ago my family and I attended our first Big Church Festival and it didn't disappoint.
Attracting upwards of 30,000 Christian festival-goers every summer, Big Church Festival (or BCF) is the largest Christian music festival in the UK. Held annually within the grounds of the beautiful Wiston Estate in West Sussex, it hosts a varied lineup of contemporary artists across 8 stages; including a main stage arena for headlining bands, platforms for emerging artists and a stage for the spoken word.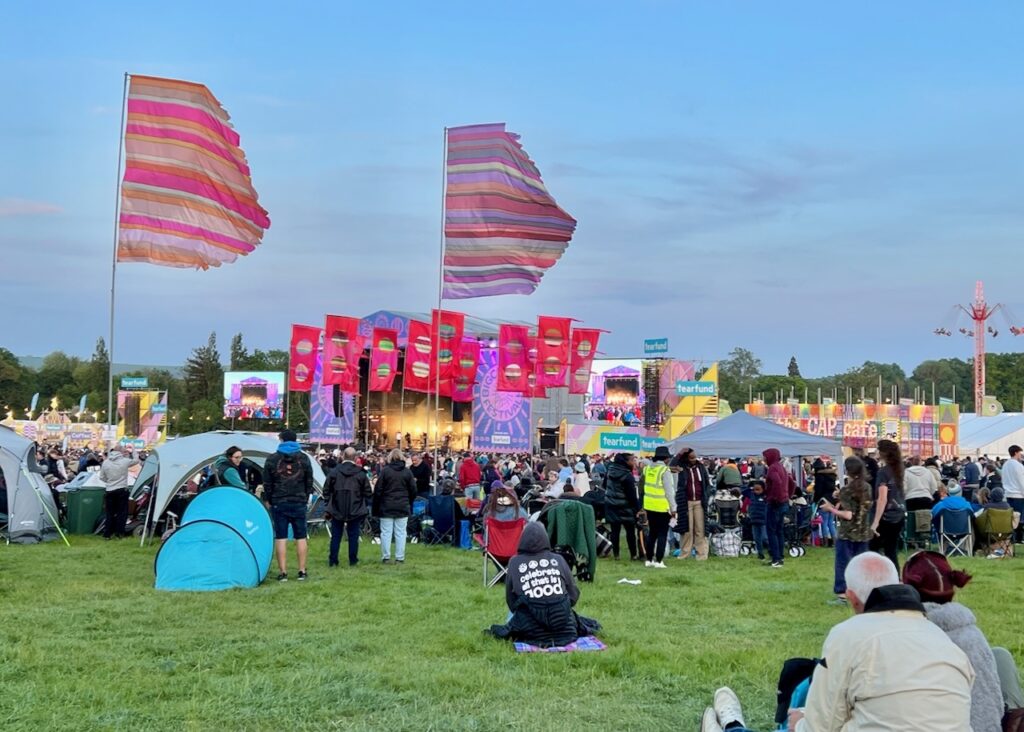 So if you're wondering what this Christian festival is like, I shall tell you. It's fun! It's enlivening! It allows you to feel at home within a like-minded community. And it builds up your faith.
With the motto "Celebrate All That Is Good", BCF is the feel-good festival for coming together as God's big family.
With the hope to inspire you, I wanted to share my personal highlights from our BCF experience. I could easily have made this list go on forever as there were many moments I'll cherish and could share, but to save your eyes (and attention!) here's a list of my 12 'hot takes' that rocked.
1. Seeing our fave band
Getting to see Tim and The Glory Boys perform again and recreating a photo from when we met them 5 years ago was pretty much the highlight. Six year old Reuben is an all-out fan and was in for the joke. I just wish I hopped over the fence with him!
2. Wagon-Life
How would we have lived without our beloved wagon? The chunky wheeled trolley we took camping with us came in super handy, not just for lugging our humungous water bottles and bags we couldn't be bothered to carry around, but also a six year old. It proved a fab little chill-out zone for Reuben who, on styling out his 'ride' declared he was "living his best life".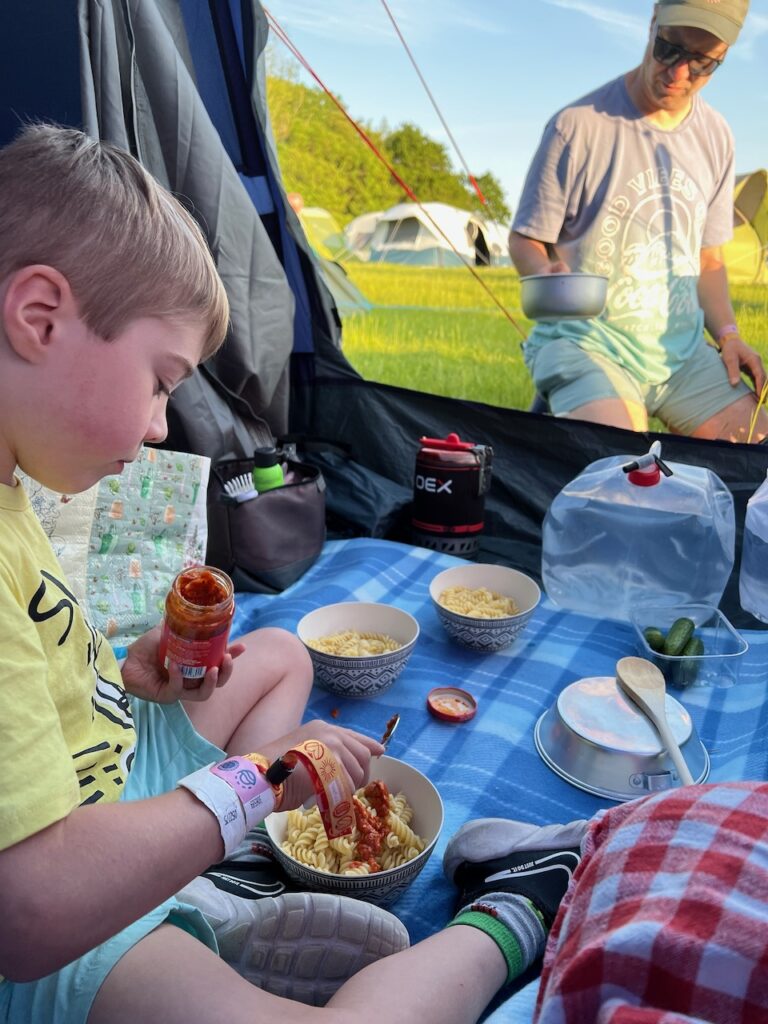 3. Camping
So get this — I loathed it more than I liked it, yet somehow or other I'm already looking back at camping with rose-tinted glasses. Living without the homely mod-cons was a challenge that drew me close to tears, especially when the bitter nights set in. But I know the memories will outshine the drama. Cobbling a random meal together over the camping stove, giggling fits in our sleeping bags, trying not to wake everyone up on a squishy air bed only to fall off it and rip the tent. All very tragic at the time but hilarious to look back on.
4. The Field of Fun
The Field of Fun was the destination for young kids, which meant Reuben was well entertained. This spacious area had plenty hands on experiences, activities and soft play, with inflatable bouncers being the huge hit. While some were accessed via a £5 wristband, the Care for the Family tent had many to play on for free, so there was always something to help burn off energy and get our little man engaged.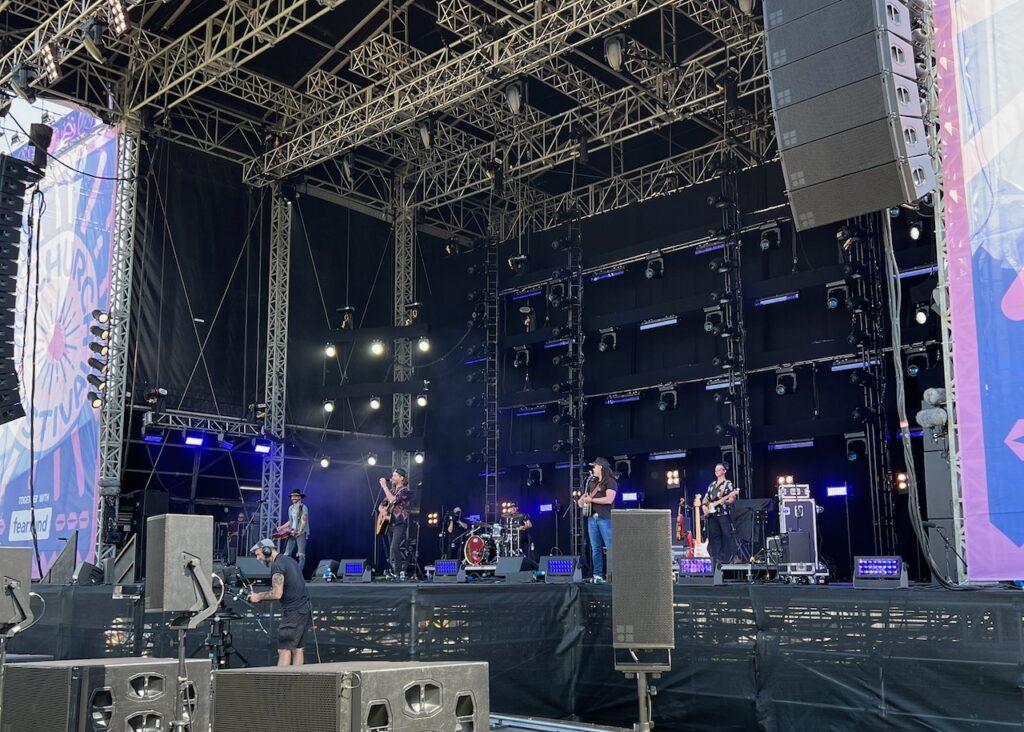 5. The Music
The vast range and choice of live music was immense. There was always a stage we wanted to head to and someone to make a bee-line to see, so the day's pace was consistently upbeat with a buzz of energy. Of course, there was Tim and The Glory Boys (pictured above), Leeland, LZ7, Philippa Hanna and so many more. The weekend's headlining acts, Bethel Music and Hillsong UNITED, both from their respective US megachurches, were incredible live. Both their worship sets energised the evening main stage on the Saturday and Sunday nights. I was saddened Hillsong's Taya, who leads many of their songs, didn't make it to BCF, but the beautiful Oceans still hit the mark.
6. Meeting brands
The huge EXPO marquee was an unlikely hit with us. In a place that could be pretty boring for a child, Reuben found himself having fun playing with toy bricks, fishing (and winning chocolate!) and rolling balls down Hot Wheels track, which pretty much made his day. And I ended up having a very fruitful conversation with broadcasters UCB about a course I'm signing up for (yep, watch this space!)
7. The Tea Garden
Walking up behind the Wiston Estate house we found the tea garden area which was a refreshing change in landscape. Here, amongst the beautiful flowerbeds in full bloom and a leafy canopy offering welcome spots of shade, we found the tea garden market, where artisans had their pop up shops. And at the foot of the lawn was the garden stage which was a lovely relaxing way of listening to acoustic music with a big British feel. Here we got to listen to Philippa Hanna and Tim and the Glory Boys, who we were able to chat to afterwards.
8. Hillsong in the Worship Tent
I have mixed feelings about the worship tent which initially wasn't a great experience due to a steward's approach to accessibility, but once I found a spot where I was happy I really got into the presence of God. I personally think Hillsong are at their best in worship mode and while O Praise the Name hits a nerve with me (it reminds me of my Dad's last days), singing along to the traditional How Great Thou Art got me all a bit tearful.
9. The Hammocks
Now the hammocks were a real gem of a find! Reuben had been at the point of expired energy until we came across the hammocks set outside Wiston house. He befriended a young girl called Annie and they just ended up having the best fun laughing and playing in this one hammock. I took the liberty to hop in one myself when it became free and have to agree, it was like being in my own little world in there.
10. Sharing Pizza
Saturday lunchtime we decided to eat out rather than go back to the tent so we found ourselves down The Avenue scouting for takeaways. Reuben fancied pizza so we ordered that while I deliberated over what I felt like having. Well in the end the pizza was huge and Reuben on his own back just handed us both a slice and asked us to join him eating it, which was rather sweet!
11. The Freebies!
Well I'm not completely in my element without freebies, am I?! It appeared Sunday was the day of free stuff. And after we'd spent a small fortune in the merch tent, it was a nice surprise to find The Chosen stand just outside giving away free silicone wristbands. Then as we headed toward the Expo marquee we came across reps for new Christian social app, naborly, handing out free ice lollies! When we later hit the Field of Fun, it was fab to find the Care for the Family tent providing free bouncy castle fun, and even they had goody bags containing a cool pack of playing cards to give away.
12. The Grand Finalé
Both the Saturday and Sunday evenings were experiences in their own right. By the time the headlining acts came on, the crowd was huge and dusk would meet with the stage lighting and create this wonderful atmosphere. The nights were chilly so we'd be sat there in our jackets; Reuben wrapped up in fleece blankets in the wagon. Then the last night ended with a firework finalé as Hillsong performed the last song. It was fantastic.
So, is it worth booking tickets for Big Church Festival 2024?
Absolutely no doubt about it! We had an amazing little holiday down at the festival, experiencing our first ever camping trip and spending time together just having fun.
Whether you're a committed Christian or not, part of the local church or not, I think the festival has a place for everyone. And I think there's something quite special about choosing to placing yourself in a Christ-centred environment like this, where everybody's common ground is loving Jesus.
---
---