Beat Winter with Heat Holders Ultra Warm Woollies
November 12, 2020
Today it's all about the thermal accessories that'll get you through the coming cold months. I'm reviewing super snuggly Heat Holders to beat the winter chill.
AD. This post contains gifted product from HEAT HOLDERS. All wording, images & opinion are my own.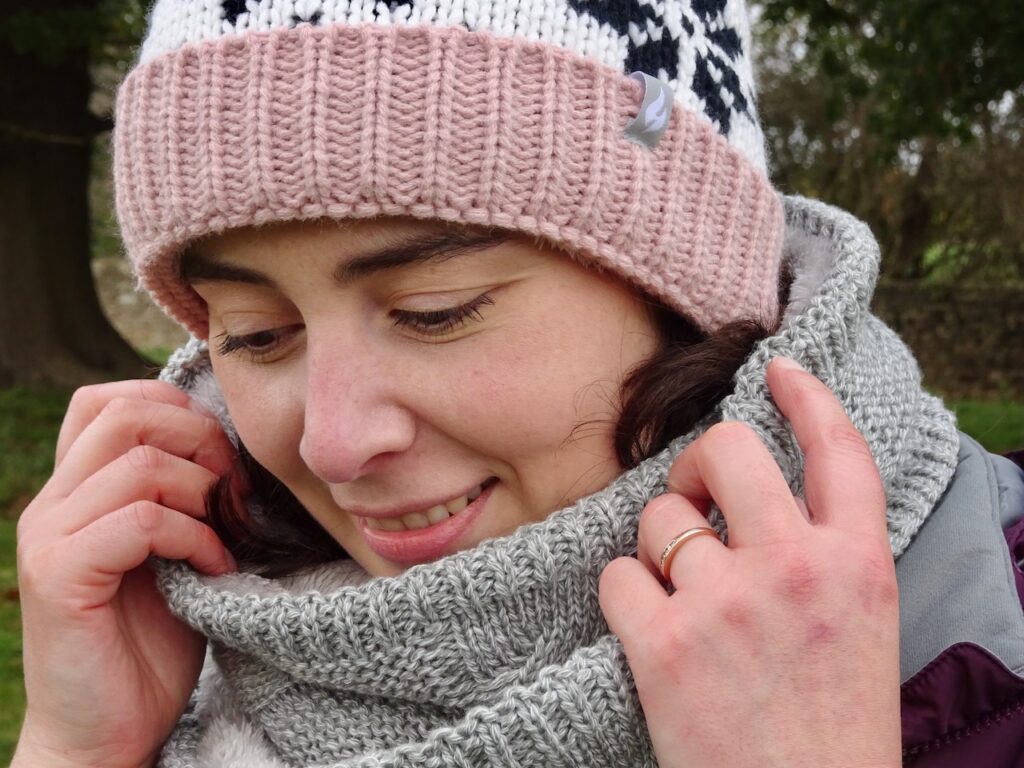 If you've tried Heat Holders socks you'll be thrilled to know the brand's thermal brilliance isn't limited to keeping your toes toasty – you can get the same super warmth in winter hats and gloves too. And I can confidently tell you this: you haven't experienced true winter comfort til you've felt these wonderful knits.
Read my previous Raynaud's post and you'll be familiar with my tendency to feel the cold and, well, not especially like it. Would anyone if it meant you couldn't use your hands or feet because they're so painfully frozen? That's what Raynaud's does to you. At the slightest change in temperature your blood vessels go into overdrive, isolating your fingers, toes and anywhere else unlucky enough to feel the wrath of the vasospasm, in favour of the 'more important' parts of your body. Talk about overreacting.
Years spent trying to make do with this challenging condition is what drives me to keep looking for comfort. This is how I know Heat Holders are the real deal for 'frosties' like me.
In today's post I'm moving away from the socks and focussing on Heat Holders' wider range of winter woollies. I'm talking super thick hats, gloves and neck warmers that work harder to keep you warmer.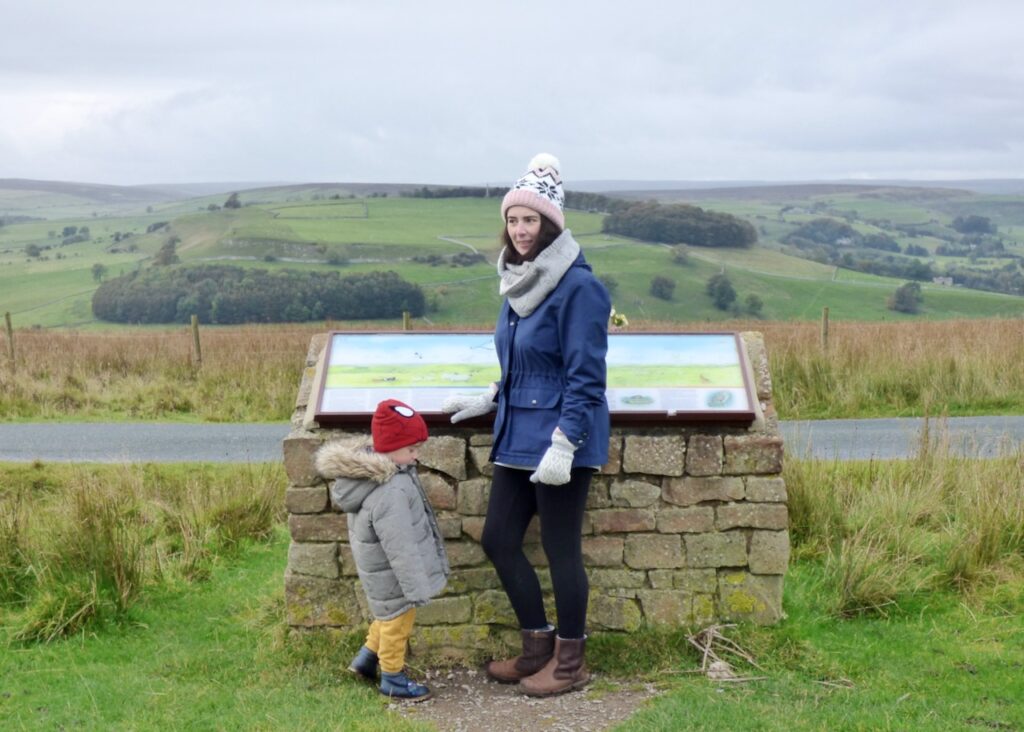 There are so many style and colour options for toddler age kids to teens, and adult size men and women in the Heat Holders winter range, that there really is something for everyone. And no matter what piece you pick, they share a commonality of superior insulation, and they co-ordinate well across the lines. Personally I love the colour combination of pink and grey so I was drawn to the easy to wear soft tones of silver and dusky pink within the ladies range.
I normally wear regular gloves but I've heard mittens are a better choice for cold hands, since fingers altogether can stay warmer than isolated fingered in gloves. Like it was meant to be, I was attracted to the cute Copenhagen Mittens so knowing this piece of advice I decided to give them a go.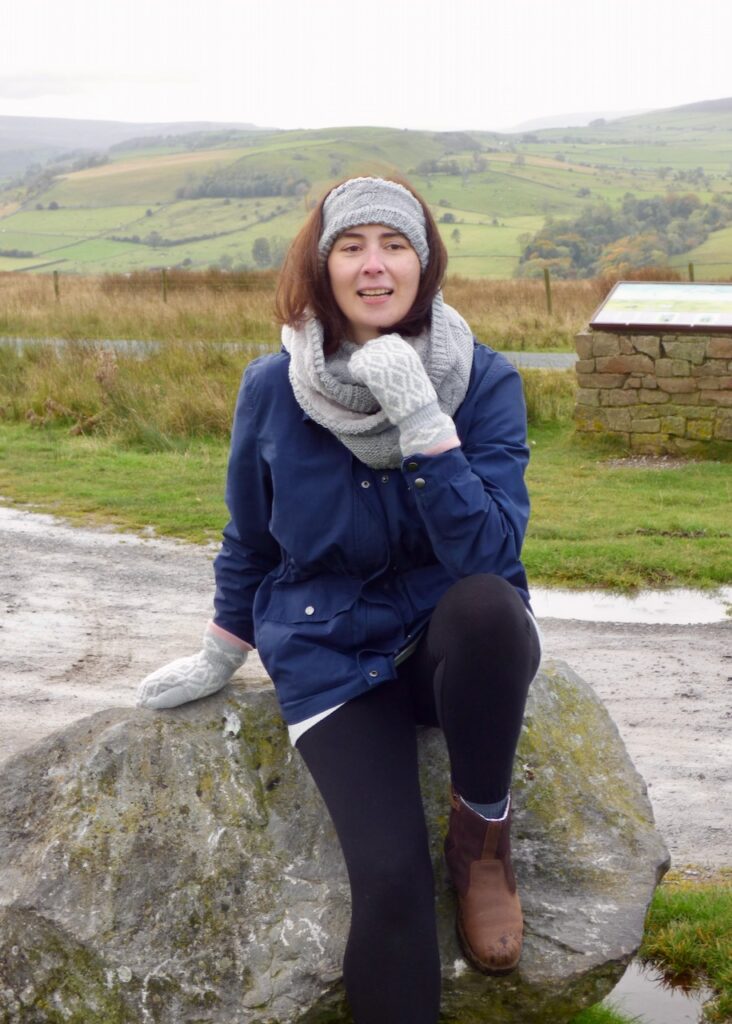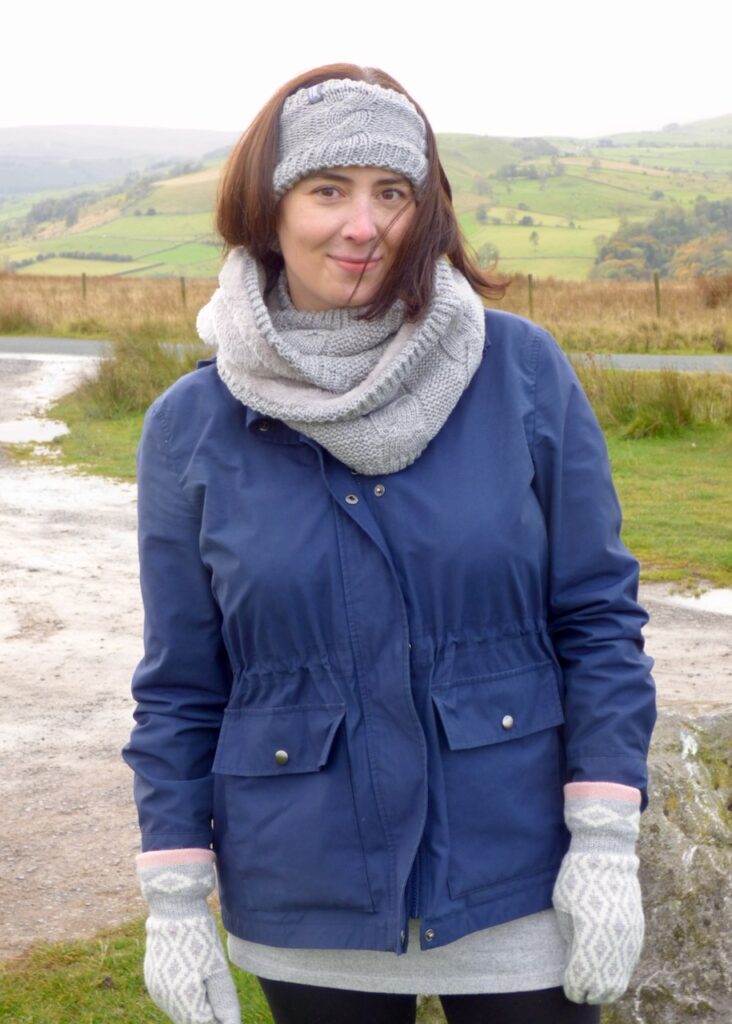 The Copenhagen mittens, with their traditional diamond stitch design, are fashionable as they are comfortable. Generously proportioned with ample room for fingers to move freely but snug enough for the plush lining to do its insulating job, they're gently elasticated at the wrists with an extended cuff. I find this style easy to wear however I like, with the cuffs inside my jacket or over my sleeve. And because they're knitted nice and thickly I feel like my hands are tucked away from the elements.
I styled my mittens to match a few different winter woolies, in keeping with the same colour scheme. The Lagan Pom Pom Hat is similarly designed, this time featuring a retro snowflake stitch not dissimilar to vintage fair isle designs. Here we have a pink, cream and black colour scheme, but it still partners well with the rest of my woollies. And the big playful pom pom polishes off the whole cosy Nordic aesthetic.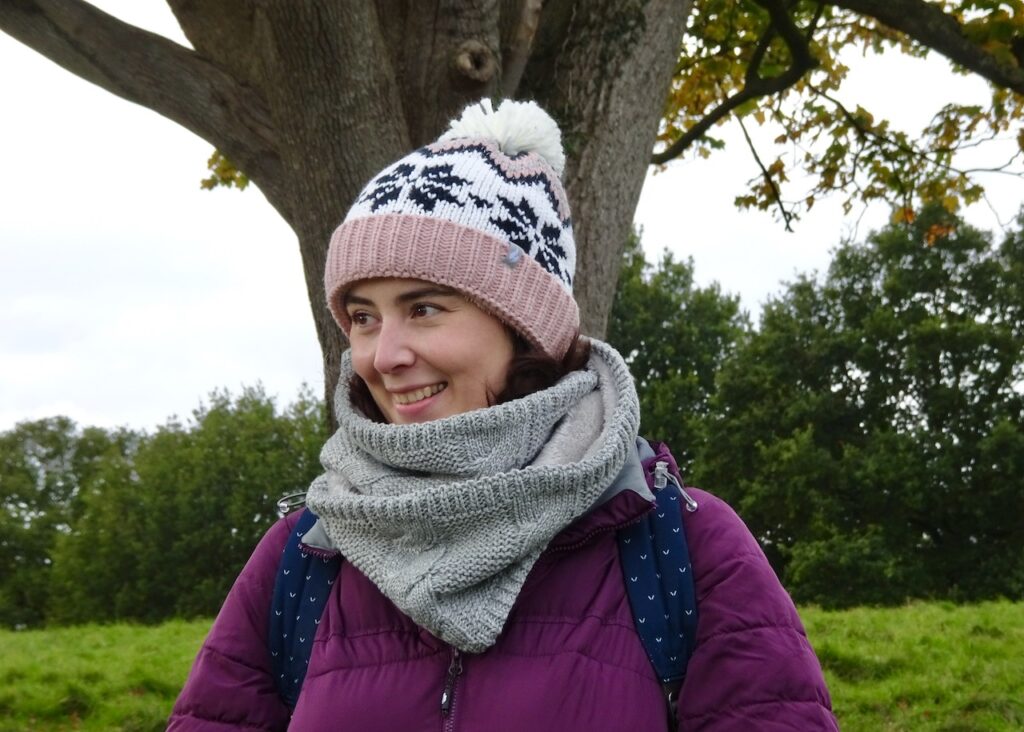 Interchanging the hat with a headband, the silver grey Alta Headband is an awesome alternative for keeping your ears and a large part of your head warm. Coupled with the Kalma Infinity Scarf – the big boy of scarves – you create a relaxed and chic look for the weekend.
I've never worn a knitted headband until now, and I'm pretty convinced they're my answer for keeping my head warm. I mostly wear my hair tied up, so this works well with a headband. I can easily pop it on and off so it's not as messy for me to wear as a hat.
The infinity scarf is certainly the heavyweight of scarves. Pop it over your head and double it round your neck and you're instantly in duvet territory. Its deep knit accented with an ultra thick plush lining to the reverse makes it thoroughly warm, and I just love how it envelopes me in a big cosy cuddle.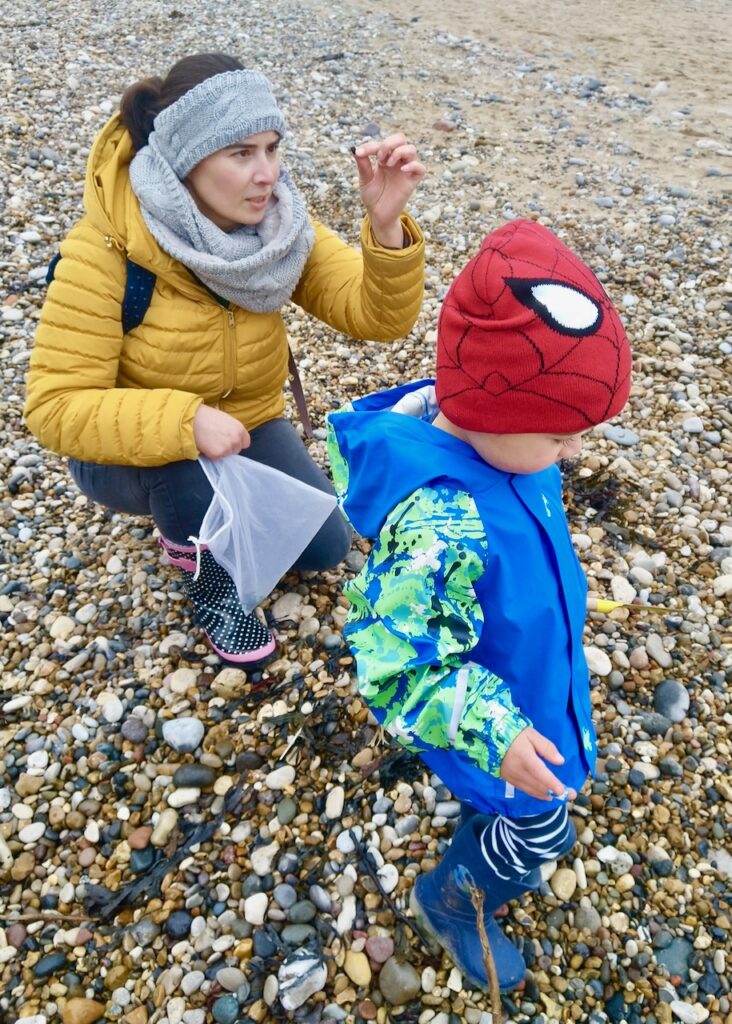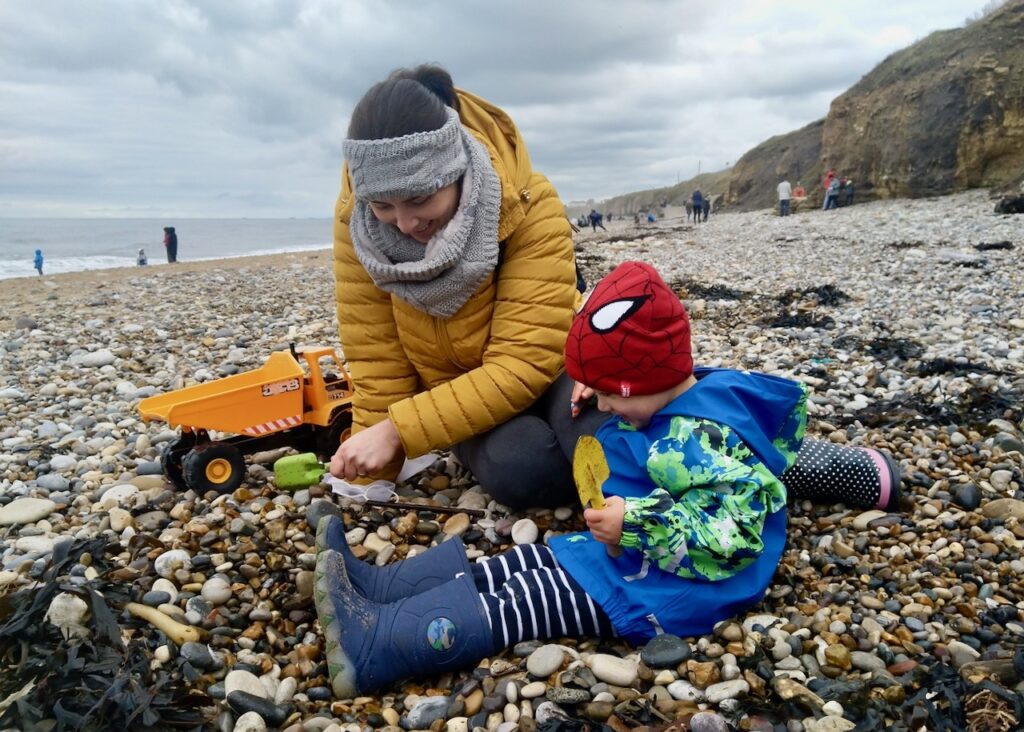 The mittens, hat, headband and scarf all feature the dense furry insulation exclusive to Heat Holders; unlike the light and fluffy textured lining of their socks, the Heatweaver lining is plush and luxurious, and consistently looks the same, wash after wash.
I guess we like to be outside a fair bit; even when it's cold and windy we'll all go out for a random adventure here and there. My Raynaud's means I'm always aware of keeping myself warm so I like to carry extra clothing in case I need to layer up some more. Whether we're down the beach or walking round a castle, my Heat Holders winter wear have always kept me in check. And that's great news, when it means I can keep up with the family a little bit better when it's cold.
Winter Woolies for the Kids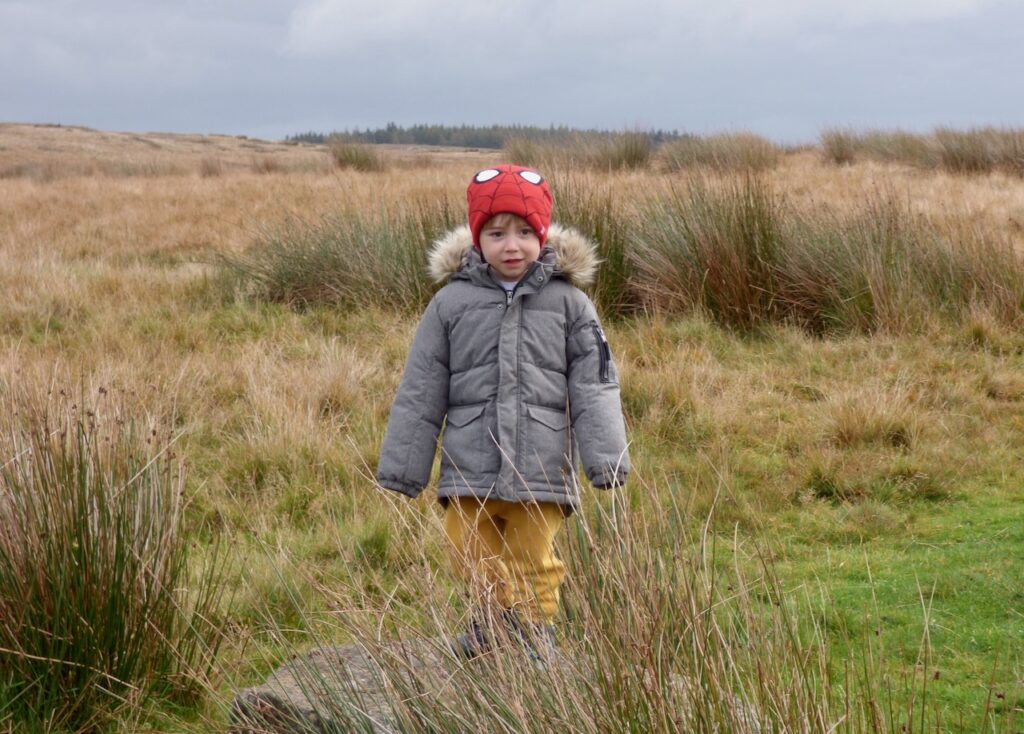 I used to wish Heat Holders made toddler size socks when Reuben started walking. I'd feel guilty that my feet were super warm and cosy when all he'd have was thicker socks. Well, now my boy's a strapping pre-schooler his time has come to experience the king of socks.
Much to his delight, Reuben received his own cosy Heat Holders in my delivery: an awesome Spiderman hat with matching mittens and a pair of co-ordinating slipper socks.
I don't believe the boy knows much about Spiderman but he's obviously seen enough from Youtube to think Spiderman is cool. And seeing this instantly recognisable set in a bright cherry red, he approved.
Made for the 3-6 years age group, the Spiderman set is perfectly designed for a small child's proportions while still maintaining the valuable Heat Holder qualities. Both the hat and mittens feature the same Heatweaver lining as mine do, yet with a finer ribbed knit, they're much snugger to wear.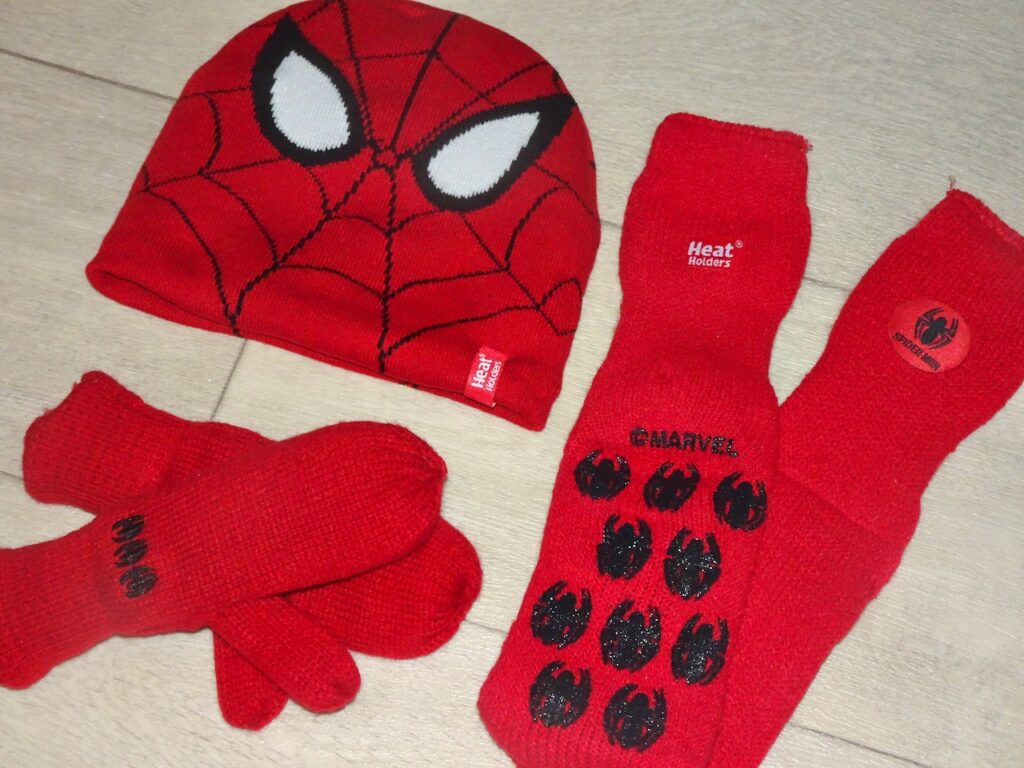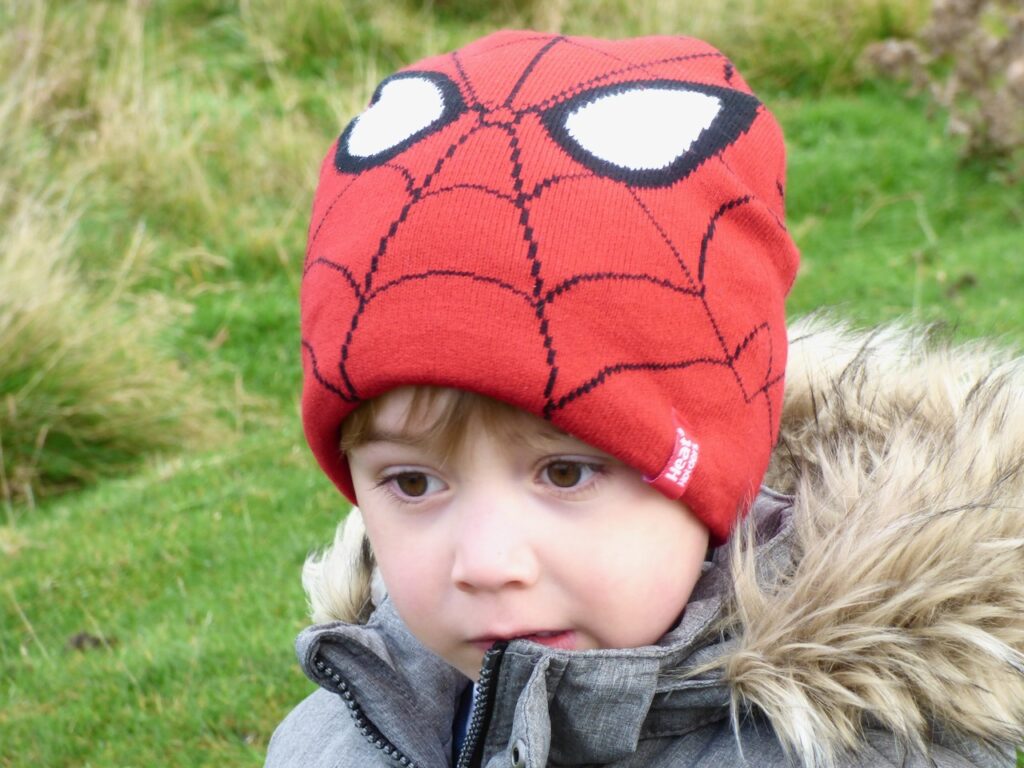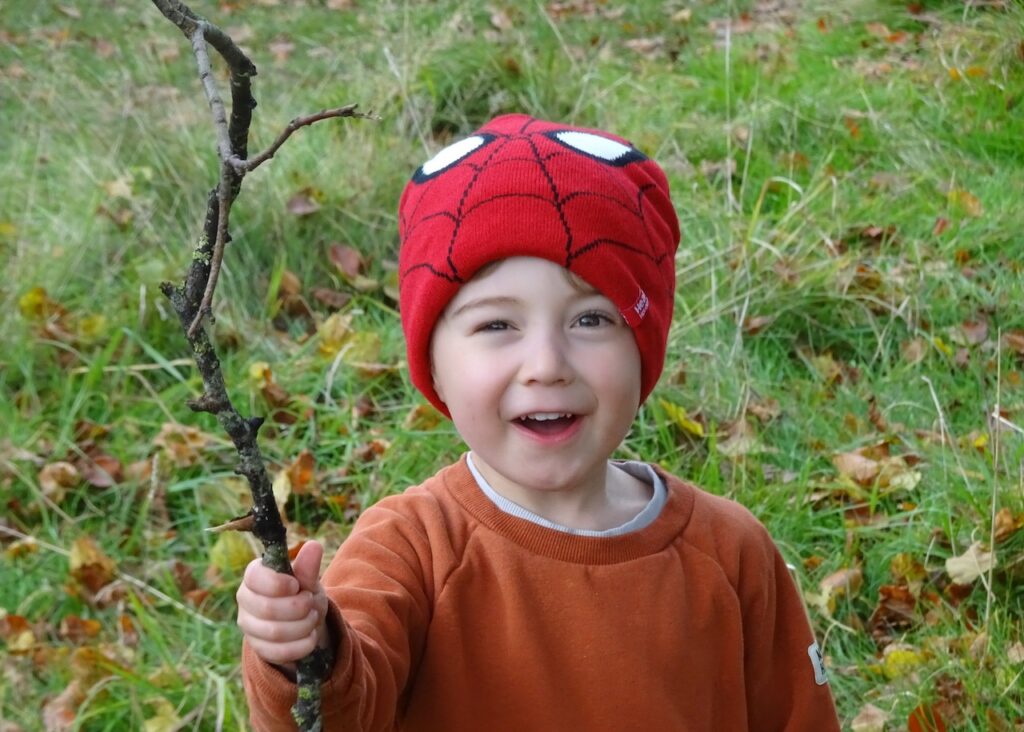 The hat is a simple pull on style; no complicated turn over cuffs or pom poms to annoy, just a rounded beanie shape, meaning it's easy for little hands to dress on their own. The Spiderman design featuring webbing and Spiderman's eyes is eye-catching and encourages fans of the superhero to wear their hat. It's working for Reuben anyway!
Coming as a set with the hat, the mittens are super cosy and feature a similar elasticated and extended cuff as my adult mittens. For some reason though, Reuben keeps finding them too fiddly to get on. He can manage gloves and other fuzzy mittens well, but there's just something about the plush lining that makes getting his hands in a task too much.
The Spiderman Slipper Socks on the other hand are as big a hit as the Spiderman hat. Just like the original Heat Holders thermal sock, the Spiderman branded socks are satisfyingly thick and softly brushed inside to maintain a seriously cosy 2.34 tog rating. Boasting a longer leg length and easy grip soles (in the form of super cool Spiderman emblems), the Spiderman thermal socks fit young kids from an infant 9 to a junior 3.5 shoe size. While Reuben's only an infant size 8, he loves wearing his cosy big socks.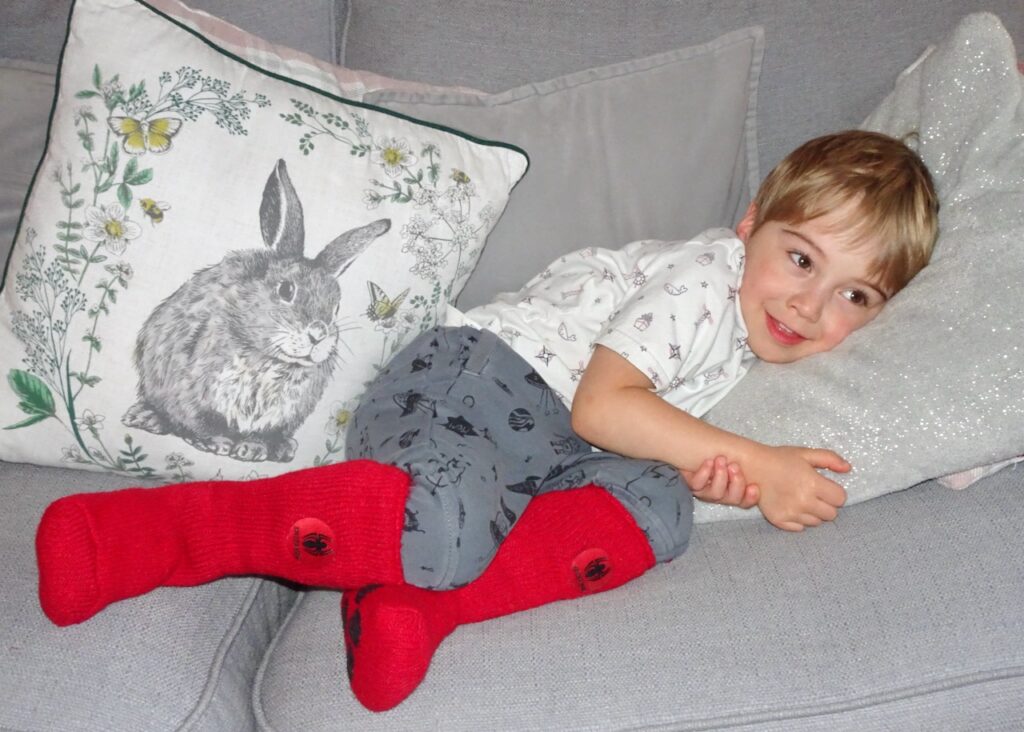 What with the current covid restrictions and winter ahead of us, it's safe to say staying home – or going out for that essential walk – is the best bet for how we'll be spending our time over the next few months. So whether you're working at home on the sofa or spending more time outside, Heat Holders certainly have your winter wear sorted.
---
How do you think you'll be spending the coming cold months?
---
---