Backpack Review: A Richmond Castle Adventure Day Bag
August 9, 2021
Now adventures are back on the cards, it's time to grab your backpack and get out there again! Here's my review of the Lazy Bear Lance backpack.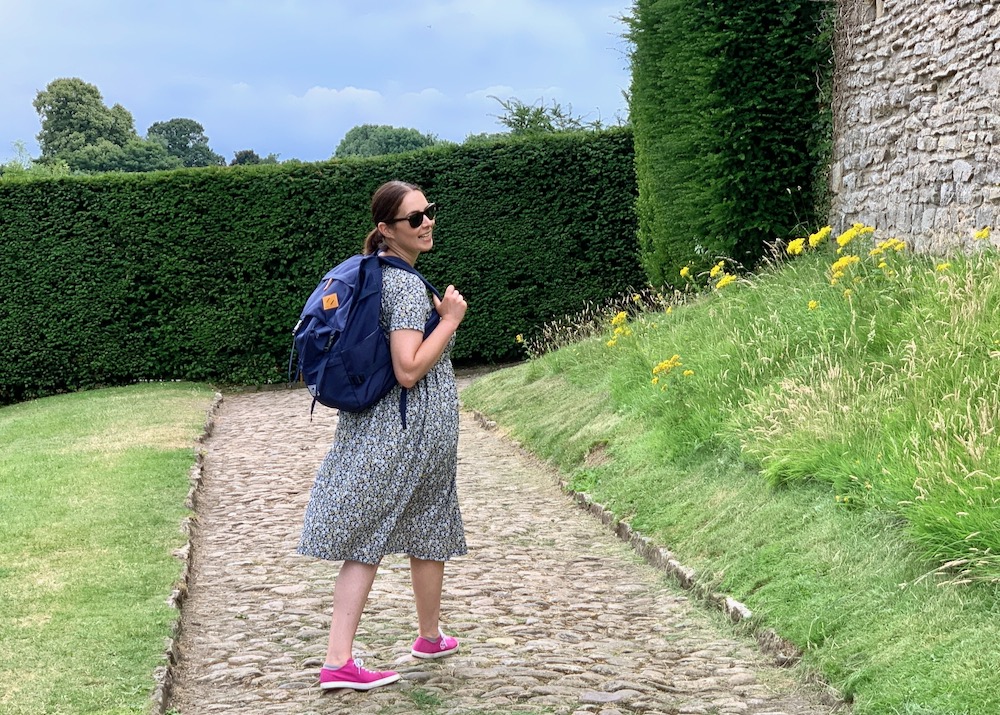 AD. This post contains gifted product from TRENDHIM. All wording, images & opinion are my own.
I'd been longing for the end of lockdown since lockdowns began — just to lose myself in the wild again, free from restriction and heightened anxiety. While things aren't exactly ideal right now, it's important to me to embrace the outdoors, and actively doing things with my family keeps me grounded.
When men's retailer Trendhim got in touch, it provided the perfect opportunity to start afresh with a brand new backpack for our family adventures.
With our English Heritage membership renewed, a visit to our local castle was first on the cards; Richmond Castle which celebrates its 950th birthday this year.
Since lockdown 3 came to an end, English Heritage relaxed the restrictions that had sealed off parts of the castle. Even though we frequent the castle, I couldn't remember the last time I'd seen inside the walls or looked out at the very top. The huge staircases within were clearly a memory I'd wiped, and my legs ached with the burn of lactic acid, in response to the epic climb. The panoramic view of Richmondshire and the dales beyond is a sight for sore eyes (and legs) though. One that takes your breath away at the vast expanse of 'God's own country', while simultaneously giving you the heebie-geebies because of the sheer drop below you.
As breath-taking as the view is, ironically I feel happiest in the castle garden; the very place we've been able to continue enjoying throughout the pandemic when the castle was still able to open. While it's likely not the most historically accurate part of the castle grounds, the castle garden is an idyllic place to get away from it all. With a path leading you through a secluded cottage garden oasis, a perfectly positioned bench to take in the view looking down toward the River Swale, and manicured hedges and shrubs providing great maze fodder for the kids, the castle's outdoor area is an energising experience.
Reuben — our feisty four year old — reveres our family adventures, yet he never tires of exploring the castle on our doorstep. Well, he may never tire, but he does still need his snacks! No visit is properly done without a good supply of snacks. So it was just as well we went equipped with our new 'adventure bag.'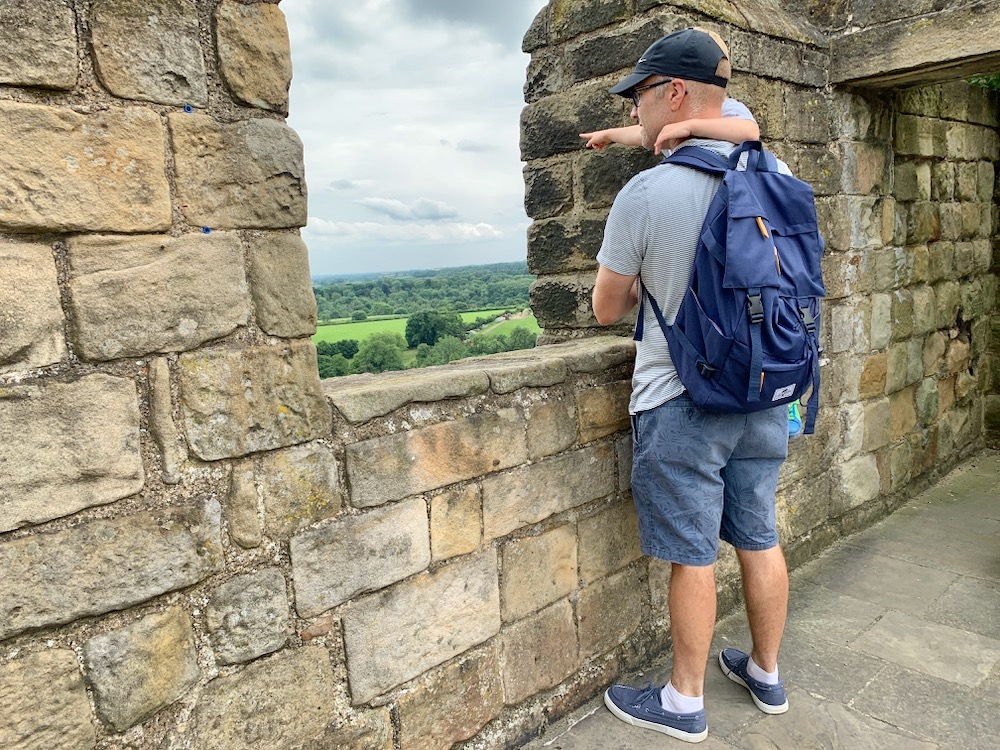 About the Bag
The navy Lazy Bear Lance backpack from Trendhim is a big bag. With 50H x 31L x 20W dimensions, it's a substantial sized backpack for the days you want to carry everything but the kitchen sink.
Constructed with 100% polyester canvas and vegan-friendly faux leather trims, the Lance backpack — worn over the shoulders using the fully adjustable, padded straps — is both functional and stylish. The lining is a soft pinstriped fabric that's a pretty suave style to pair with its classic hiking aesthetic which gives the bag such a fresh, modern twist.
With the main compartment secured by a pull string toggle and top flip-over pocket clipped shut, contents are safely tucked away inside.
And boasting ample storage room and pockets galore, there's a place for everything. Inside the main body of the bag there's a laptop compartment (which has become my "baby wipe/toilet zone"), two decent sized zipped pockets (great for phones and keys) to the front and two side pockets provide the perfect solution to pop drinks bottles.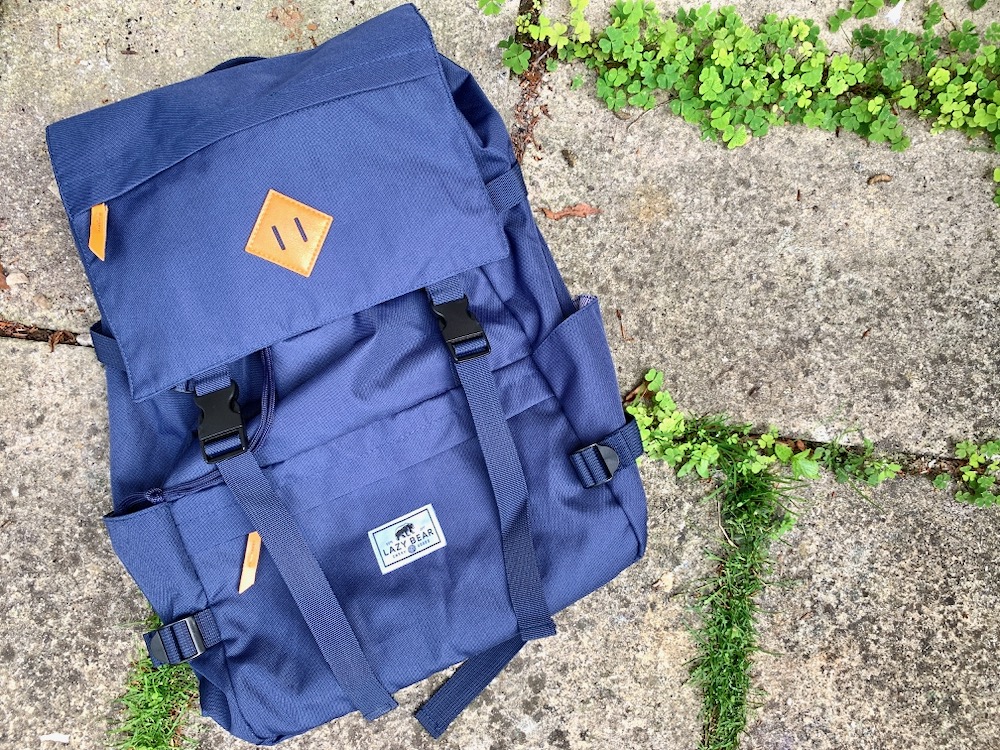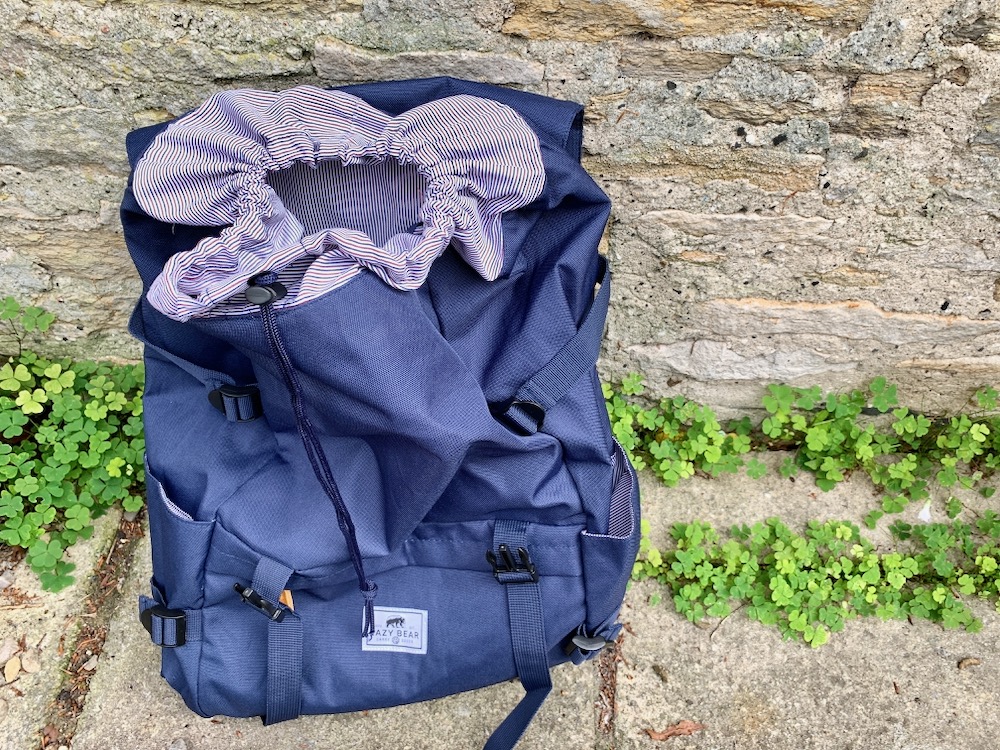 So it's an ideal stowaway bag for our family days out. Towel and beach shoes — for everyone? No problem! We packed the backpack up for a day out to the seaside the other day and managed to fit in all the big, usually awkward bits for a beach day. Yep, even a spade.
For our castle visit we didn't need much more than the essentials but even that can add up. Water bottles, sunscreen, several pairs of sunglasses and ample snacks. To be fair it all looked a bit lost in the depths of the bag, but it's always nice to have the space for when the sun hats are thrown off.
Now I did actually get this backpack with the intention of it being Sean's — it is a men's bag after all. But to be honest I've mostly commandeered it. I love a backpack and tend to use them as my bag of choice these days because I find wearing two shoulder straps so much easier to use. If everyone's pitching in with their bottles and who knows what else then I pass the baton to Sean. At least it's not a pretty floral number like he can end up lugging for me!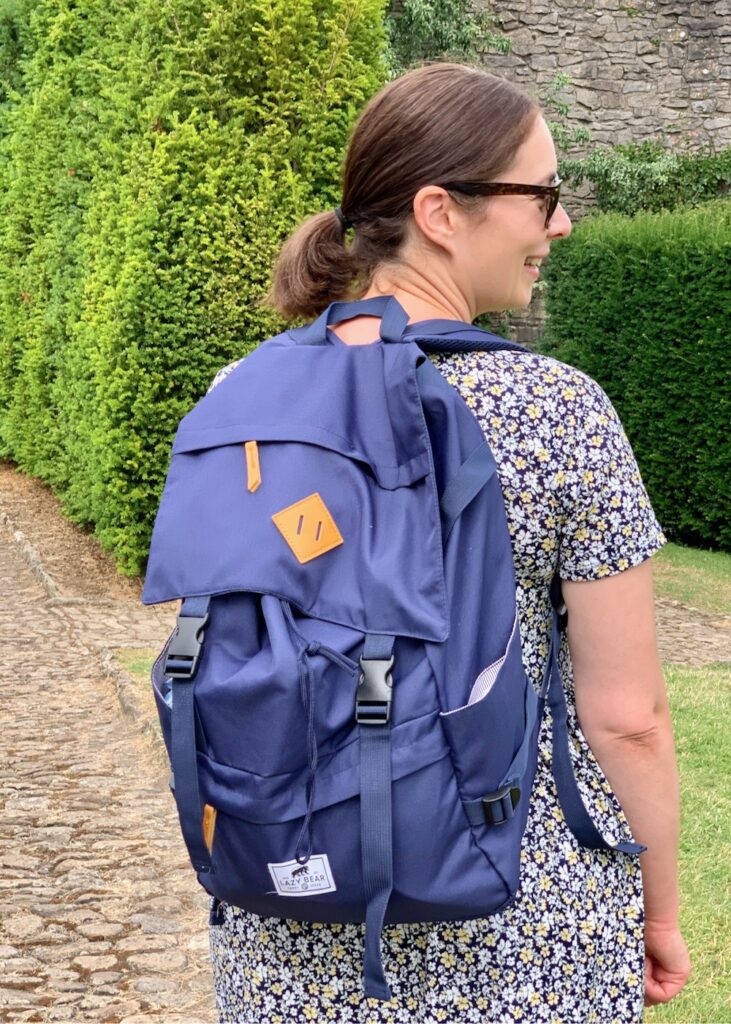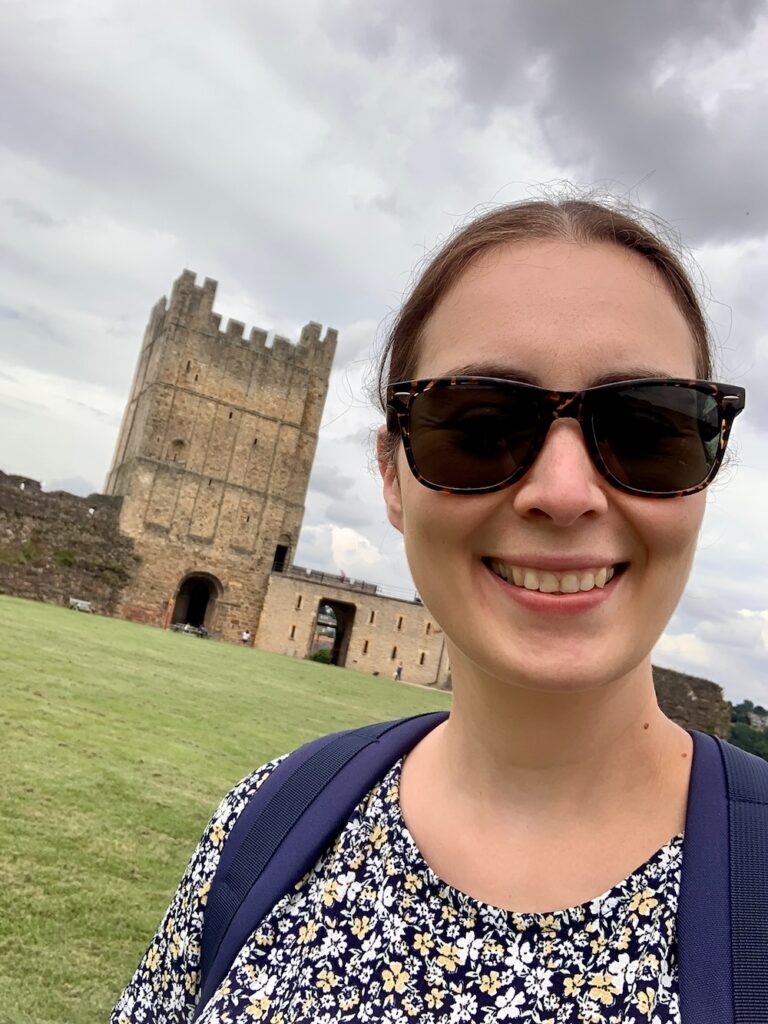 This Lazy bear backpack is my new go-to for long adventure days out when I need to carry a lot of stuff. It has plenty storage compartments for all my bits and bobs, and a massive amount of space for the 'just in case items' like rain coats.
So if you're a family about town — or country — I'd recommend this big boy of a bag. It says it's for the blokes but we all know who really owns the stuff worth having.
---
---