How I Lost 18 Pounds of Baby Weight [Despite My Fibromyalgia]
November 19, 2020
I've never dieted in my life – until now. This is how I decided to lose weight in a way that didn't compromise my chronic illness.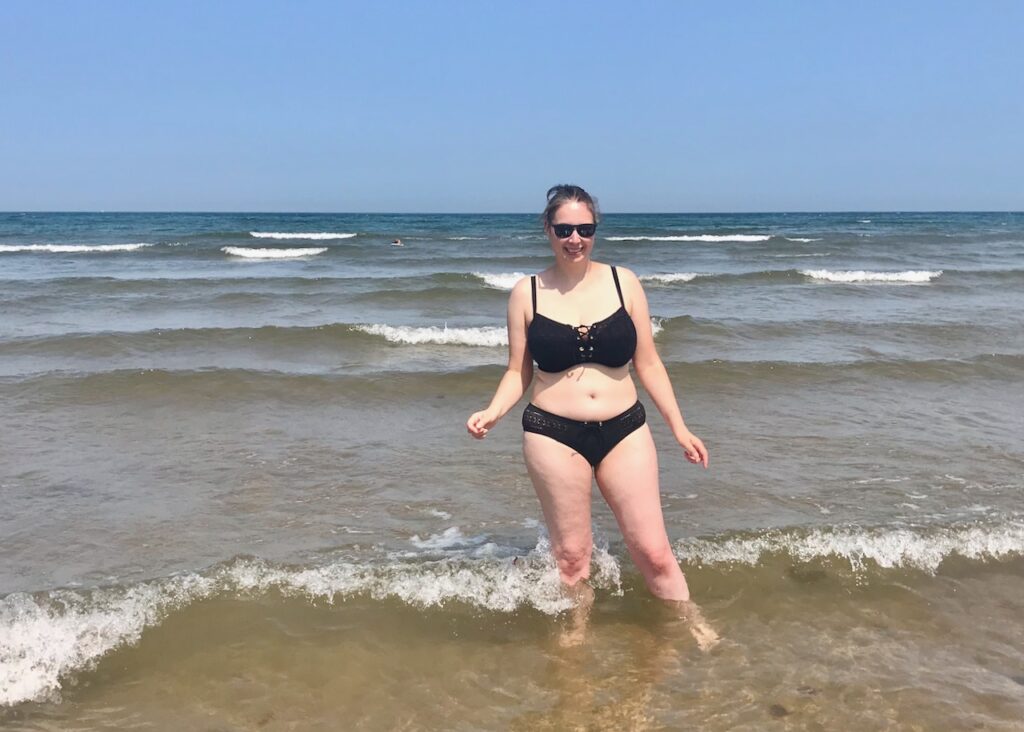 I have never been a dieter. As a slim teen and twenty-something, I ate whatever I liked and couldn't care less about my diet; the world of weight loss was alien to me. But when I became pregnant at 35, my mobility suffered and before I knew it I'd gone from a size 10 to a 16. Any self confidence I had became doubt and disgust as I found myself hitting a new low.
And when your clothes are getting tighter; bras uncomfortably overstretched, and you need roomier jeans, it's just a vicious cycle that really gets you down, you know?
It's not easy losing weight with chronic illness. Because of my joint hypermobility and fibromyalgia, exercise has been really difficult for me to do without causing myself abnormal amounts of pain and injury. So any attempts over the years to work out and try a new sport has reduced to the same disappointment of failure, which isn't a great recipe with anxiety disorder.
All I've felt within my power is to walk. It's not always comfortable and I can't always go far or anywhere too adventurous but keeping on moving is better than not at all. But it never feels enough. Getting out in the fresh air is good for my mental health but I don't think the odd wander down a country road is enough to shift any amount of weight.
So if exercise wasn't going to cut my weight, what could I do? Something I've never considered I needed to do before: diet. Yikes.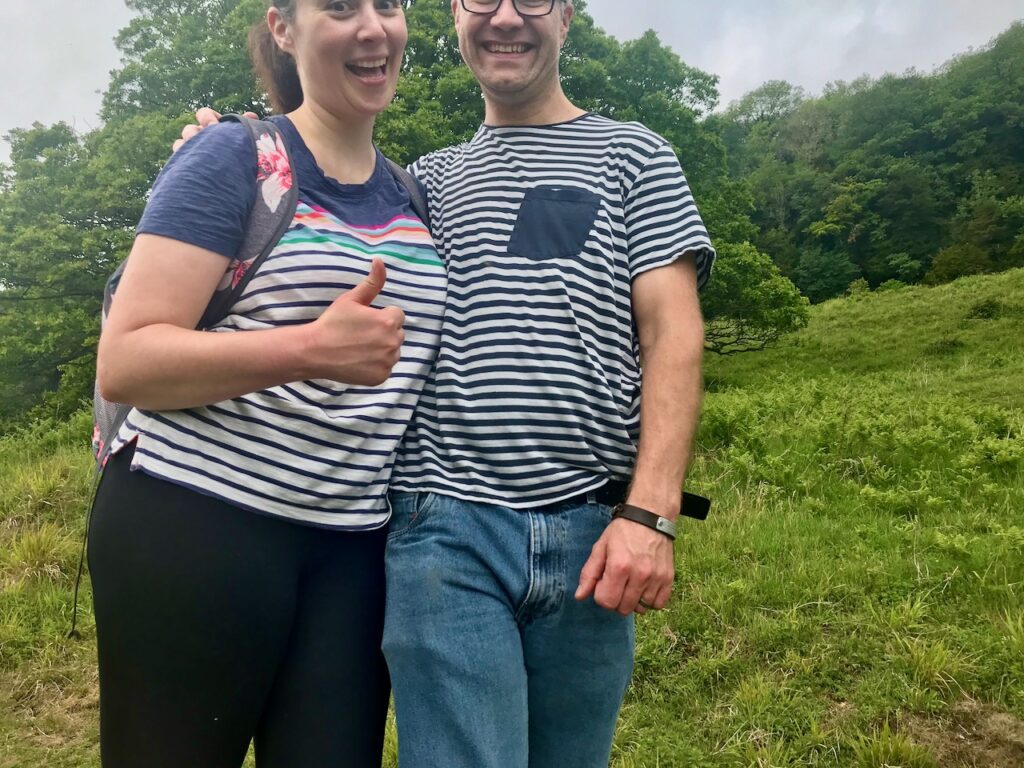 I've probably spent the last two years saying I need to go on a diet but to be honest, I don't think I ever believed I could. Nobody could see what I saw whenever I talked myself down – a fat older mum with chunk for a waist and legs. I simply didn't like what I saw and I didn't feel good, so I needed to change for me.
Having watched my fair share of weight loss tv shows, I know my diet was never the worst. I don't have binging issues, I don't hoard away secret multipacks of chocolate and I've never excessively piled my plate with family size portions of food. Like many people, I just wasn't eating well.
The Error of my Ways
I unwittingly indulged in my bad habits on a daily basis. Huge bowls of Crunchy Nut cornflakes for breakfast, cheese, lots of processed food like oven chips and breaded chicken and little veg, bedtime hot chocolate drinks and high fat yoghurts. I was even consuming the full fat milk we bought for Reuben. High calorie, high sugar, very poor choices.
The worst culprit was likely my weakness for crisps. Snacky type crisps like Wotsits, Nik Naks, Monster Munch – oh my goodness, the salty moreish tang I can taste now! Chocolate may not be my drug, but heck I have a savoury tooth and the comfort eating of my favourite snacks throughout the day eventually took its toll.
By this time my weight was 12 stone 10 (81kg), with my 27 BMI well into the overweight zone. Now that was a visual that jolted me.
The Crunch
Diets are scary things when you go googling. Cabbage soup diet, no carb diet, fasting. It's all about elimination. I couldn't do that!
So after much deliberation I decided a healthier eating regime would work best for me. An honest assessment and overhaul of my taste for everything naughty. I never had an ideal weight in my mind, but I wanted to lose at least a stone.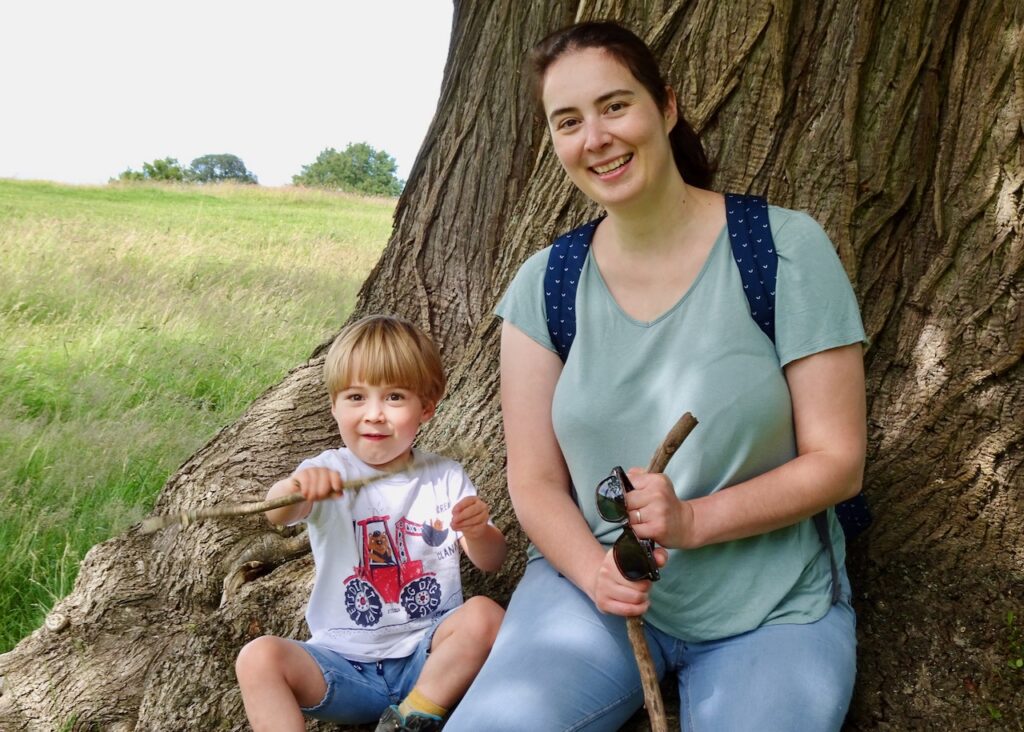 The 'Switch It' Diet
Having worked out my basal metabolic rate (basically the energy my body needs to do its thing each day) at 1821 calories, I set a target of 1400 calories per day with the hope that I'd use up some of my stored fat. Sometimes I'd make it more in the 1200 calorie vicinity but that did feel a stretch hunger wise.
Knowing where I needed to readjust my diet was crucial to being confident about the next step. I reconsidered better options for each meal. Lower sugar cereal and weighing my portion size for a start. While Special Flakes aren't as low fat as cornflakes, I felt they were more satisfying and didn't make me feel so hard done by losing flavour.
The same rule of 'switch' applied to my lunch, dinner and supper.
White bread was switched to wholemeal and seeded bread.
I began making more sauces from scratch, so I knew what was going in and what wasn't. Only the smallest drop of olive oil or low cal cooking spray, 5% fat mince and a variety of vegetables.
Pasta and rice portions were reduced from over 100g per person to 75g.
Full fat milk was swapped for semi skimmed or 1% where we could get it, and yoghurt went low (or no) fat and sugar free.
If I fancied cheese I'd have a reduced fat cheese triangle on rye crisp bread.
No more nightly hot chocolate treat. Now it's caffeine free tea and the odd coffee.
As for crisps and snacks, they got the cut and replaced with satsumas!
And crucially, I gave each meal a calorie cap. No more than 200cal for breakfast, 450cal lunch and tea each, and 200cal again for a bedtime snack. Snacks in between meals are a piece of fruit or at most, a fruity low cal cereal bar.
I was recommended an app that records your calories, which requires you to input details of every food and drink you consume. This helped me massively in the beginning with getting acquainted with what's in foods, and seeing in plain figures how I could better form a meal without exceeding 1400 calories each day.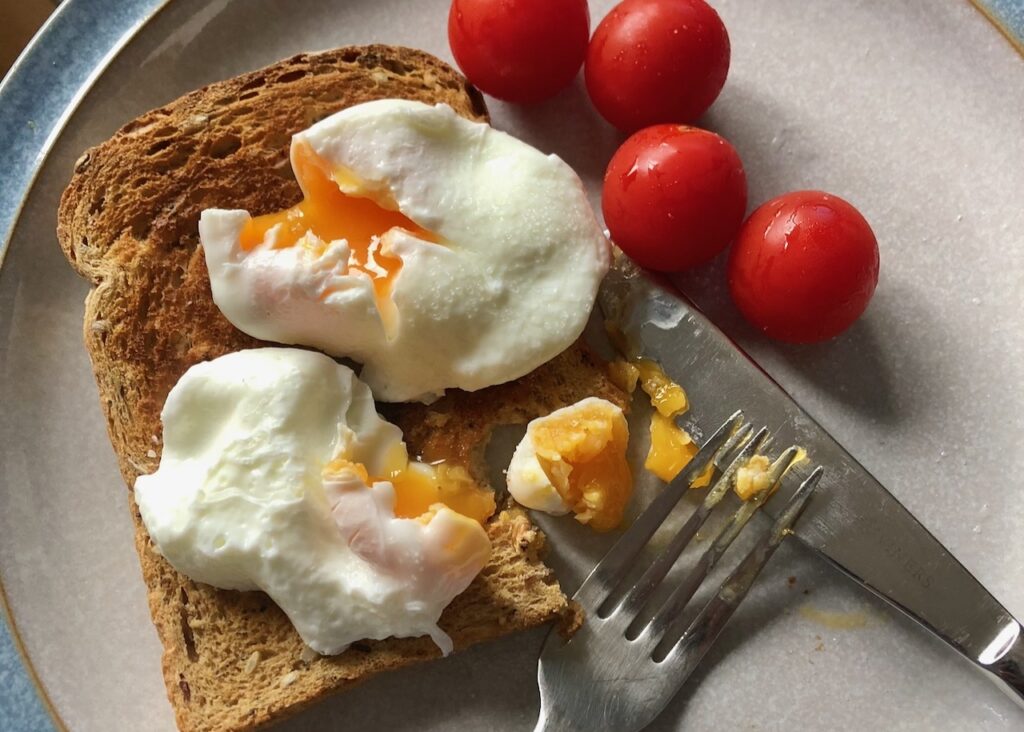 For the Love of Food
Using my calorie apps, I was able to think about meals that I'd never eat before. Like two poached eggs on seeded toast (cut it to one slice and you could knock another 100cals off your meal!) I'd eat more tinned sardines or mackerel, choosing 'in brine' or oil as opposed to sauce to watch the calories, and I'd add a side of chopped beetroot, piccolo tomatoes or a mixed salad.
It wasn't before long that I realised I was actually enjoying tastier meals by making them more nutritious. Discovering a particular variety of veg I liked and preferring the healthier method of cooking. I bought an electric steamer that revolutionised the success of some of my food cooking. Now my rice cooks perfectly whether it's brown or white basmati, and I love to cook two, sometimes three different veg every meal, each time retaining as much goodness as possible. Whenever the steamer's going, I wonder how I kept up boiling my veg in a pan.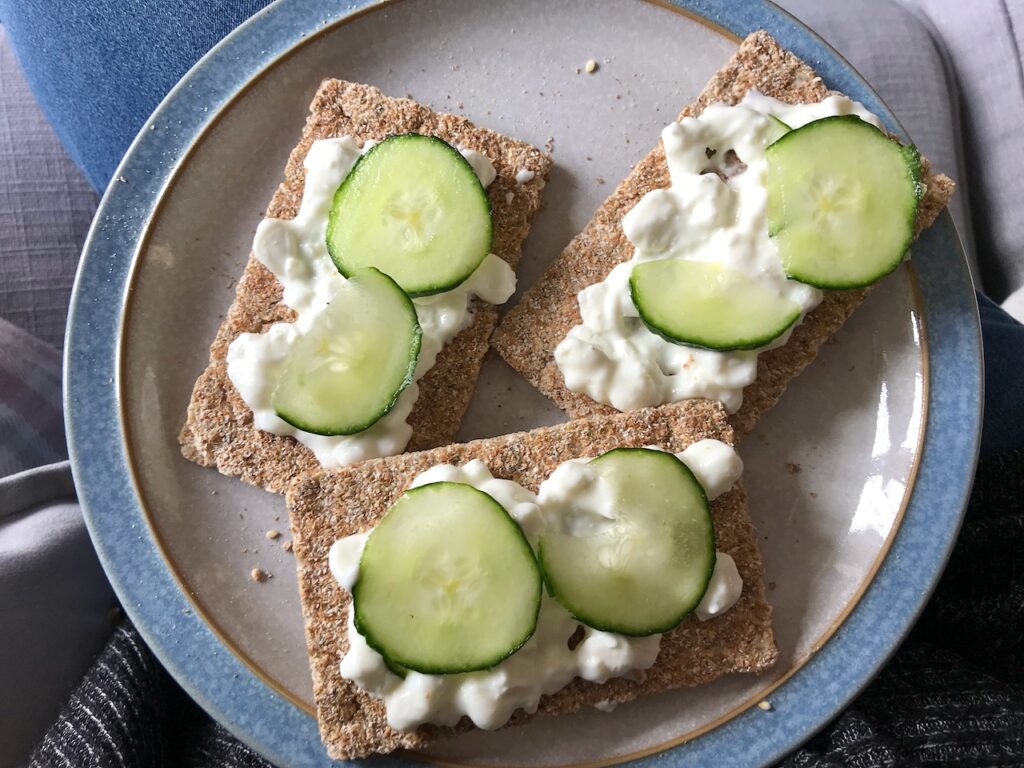 All Measured Up
It's recommended you weigh yourself on the scales once a week, at the same time, ideally in the morning after a wee. I have to admit though I got obsessive over this, especially once I saw my first drop of pounds – it was a novelty I liked! However hopping on and off the scales like this can cause a bit of confusion so I don't recommend it. Do it too often and you convince yourself you've put pounds back on when really it was just the wrong time of day.
Just over a month after I started my diet, I couldn't believe I broke through the 12 stone barrier, hitting 11 stone 11 (75kg). I seemed to get stuck for a while, then after a few more weeks things began moving again, and I eventually reached 11'10", hitting the coveted stone milestone. At the moment I've come down to 11″6 (73kg) but I fluctuate a pound or two upwards from there.
Getting myself below 12 stone really boosted my self esteem, but I didn't quite believe it til I got the tape measure out to see if I really had lost anything. Yes I had! Back in September my waist was 36 inches – now I'm 33 inches. My underband chest measured 33 inches, now I'm 30.5. In terms of bras, that translates as needing a 32 band one minute, now back down to a 30 band. It's difficult to properly judge yourself in the mirror, but I'm pretty sure my waist has more of a curve again. I seem less lumpy, and I don't have the bloated belly anymore.
Some of my size 16 jeans and leggings are baggy on me now – and that bikini I wore in the summer? It's too big! The satisfaction of being able to get back into some old size 14 clothes again is beyond words.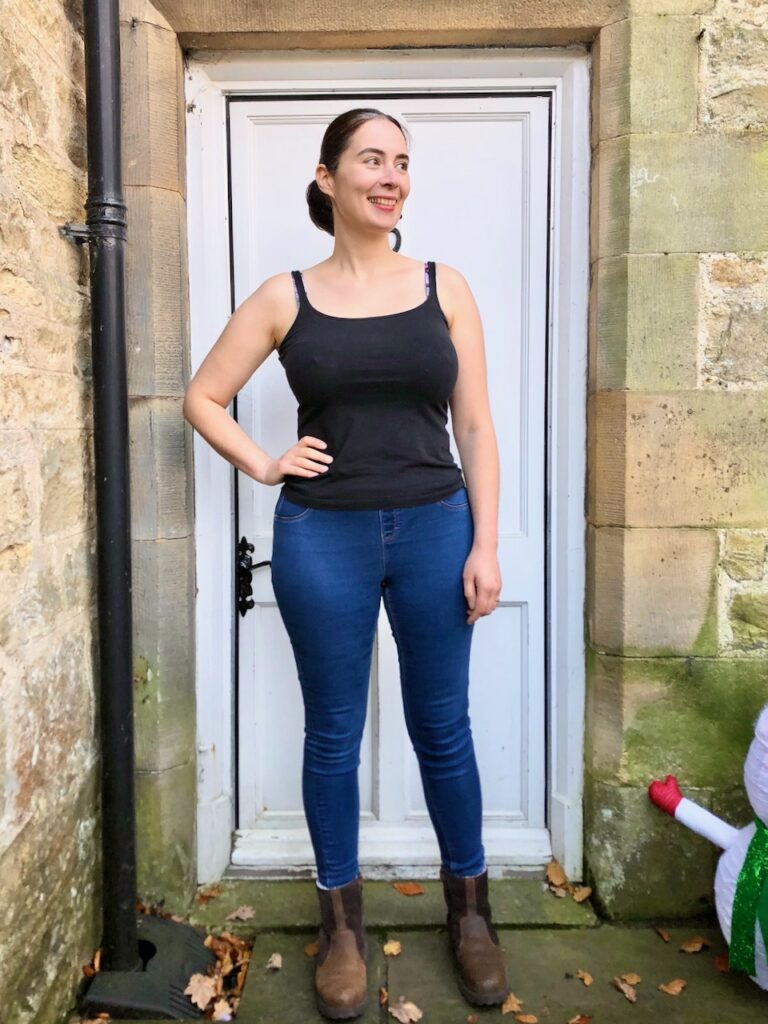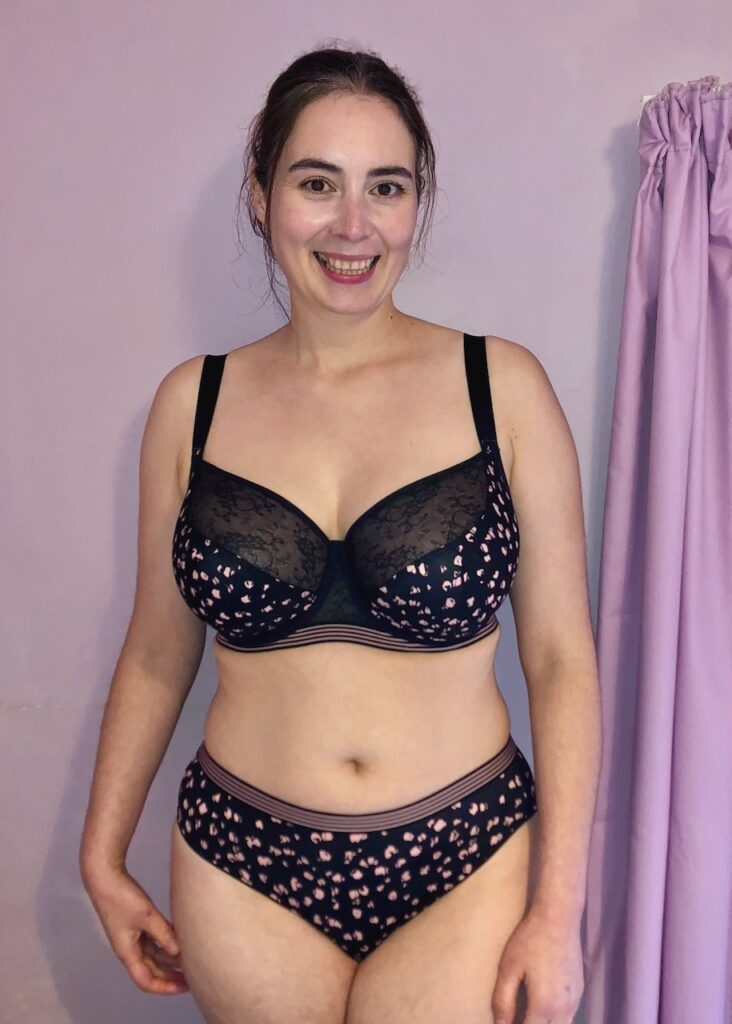 Eating Less and Moving More
It's amazing how, once your stomach catches up to the concept, you get used to a new eating pattern. It's crazy how much I felt I needed to snack before, probably because I wasn't eating filling meals, but you do realise how much snacking is purely out of habit (or for the pure joy!) I find it much easier to tell when I'm full now without leaping into overeating because I didn't give myself time to digest what I'd just eaten.
Will I stick to my new healthy eating regime? I doubt as religiously! Who knows, I may end up putting the pounds back on by indulging again, and I'll say this now: I am not dieting over Christmas when there's an Emma Bridgewater Roses tin with my name on it. But at least I know I can do it (diet, not eat chocolate). I have the willpower if I want it, and it wouldn't be all that healthy to obsess over my weight and be counting calories forever. I don't want to live a life like that either.
So I'm still unable to exercise to any proper degree – losing weight doesn't change that I'm still not hugely 'fit' because of my health limitations – it's just about staying active with gentle walks and days out exploring when I can. What is really helping is the three times a week walk to nursery; it's only a short distance to the school but a bit of leg work there and back a couple of times each day and it all adds up.
Losing a bit of weight has done wonders for my health and self confidence. I'm not totally happy in myself but who is? That would be trying to attain the impossible. I'm a thirty-something mum and will have a baby belly no matter what I weigh. But that's okay. I've proved to myself that even with limitations, I can do what I put my mind to. Fibromyalgia may make things challenging for me but where there was a will I found the way.
---
Have you battled weight issues while managing chronic pain? Is weight loss or weight gain something you're wanting to work on? I'd love to hear your experience in the comments box below.
---
---