Having a Baby? Don't forget these 12 Hospital Bag Essentials For Your Stay
January 15, 2020
DISCLOSURE: This post may contain commission earning affiliate links.
Packing your hospital bag is one of the most exciting things to do as an expectant mum. It's also one of the most important jobs to get right too because once that baby's on the way you'll want everything you need ready to go with you to the hospital.
By now you've probably seen a million and one guides to packing your hospital bag. So I'll spare you the conventional list of baby grows and number of nappies you'll need and get right on to the things you've maybe not given any consideration to. The kind of stuff you'd never think you'd need and the things you'll totally benefit from taking with you.
My advice is, if in doubt, take it. Childbirth is an unpredictable beast and you could never know for certain what you will or won't use beforehand. You might not use everything, but at least you've had the option.
I'm dedicating this post to my beautiful niece, Hayley, who is expecting her first baby in March, growing the next branch of our family tree. You'll be a wonderful mummy!
---
1 – THE PINK FOLDER
Sometimes it's the more obvious things that are the most forgettable. Your pink folder of maternity notes is crucially important to take with you because it's key to your maternal care, holding all your pregnancy journey details and notes. It also notifies your midwifery team of your birth plan, so try to keep this in your hand bag or carryall so you don't risk leaving it behind.
2 – DRINKING STRAWS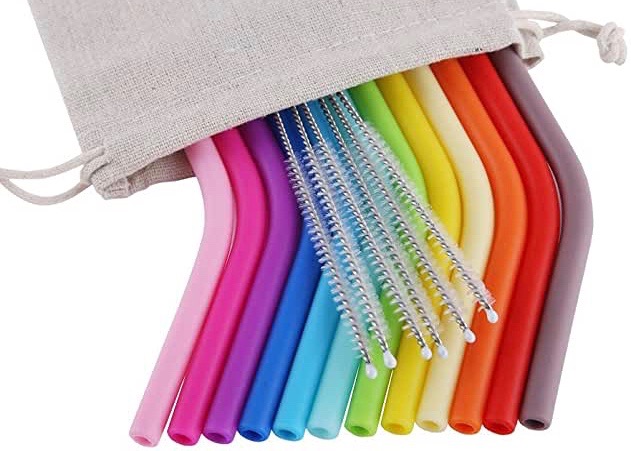 Childbirth is thirsty work, but when you're in labour the last thing you're thinking of, or even capable of for that matter, is holding a cup of water. Having a few straws to hand means your birthing partner can offer you sips of water without having to hold a cup so you can stay hydrated. Metal or silicone straws are best because you'll be able to wash and reuse them.
3 – A HAND HELD FAN
In an ideal world your birthing suite will be air conditioned, but at the very least you're hopeful for an electric fan or two circulating air around your room. However, a battery operated hand fan can be a bonus. You may want your birthing partner to hold it close to your face, and it's especially nice when your mini fan has an attached water bottle which spritzes a cool moist breeze. In fact, it feels pretty amazing.
5 – SENSITIVE BABY WIPES
Quite like a very heavy period (but one that goes on and on), when you're shedding after-birth blood it can be hard to keep fresh and clean feeling. I was glad to have some sensitive baby wipes to hand because I was able to refresh when changing my maternity pad without stinging from any added perfumes. You also don't want to rub yourself raw down there, especially if you tore and/or had stitches (ouch!). So, just like with toilet paper, dabbing is the way.
6 – PADS… AND MORE PADS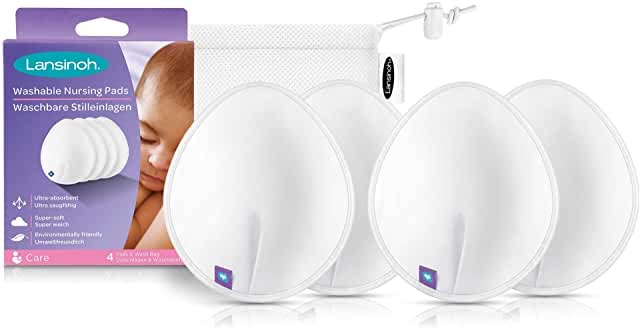 After the birth there's no avoiding it, you need big pads. Don't assume thick 'basics' sanitary pads will do the job like I did at first, because they're not even big enough. You want proper maternity pads (Wilkos and Asda ones are brill) and plenty of them – way, way more than you'd go through on your period.
Oh, and don't forget the breast pads. Breastfeeding or not, you're gonna leak out colostrum and milk, and sticking to your t shirt or bra isn't a comfortable one.
BUY Lasinoh Washable Nursing Pads
4 – SLIPPERS
Hospitals are meant to be hygienic places but floors can still be filthy. If I didn't wear my slippers in my maternity room my feet were black – I know, gross! So I made sure I wore my slippers when walking around the hospital, which I did a fair bit; back and forth to the bathroom, the nurse's station, the drinks machine. And post-delivery my feet swelled so badly they resembled balloon animals, so I found my slippers were the only footwear that fit for going home in too.
7 – A SOFT TOWEL FROM HOME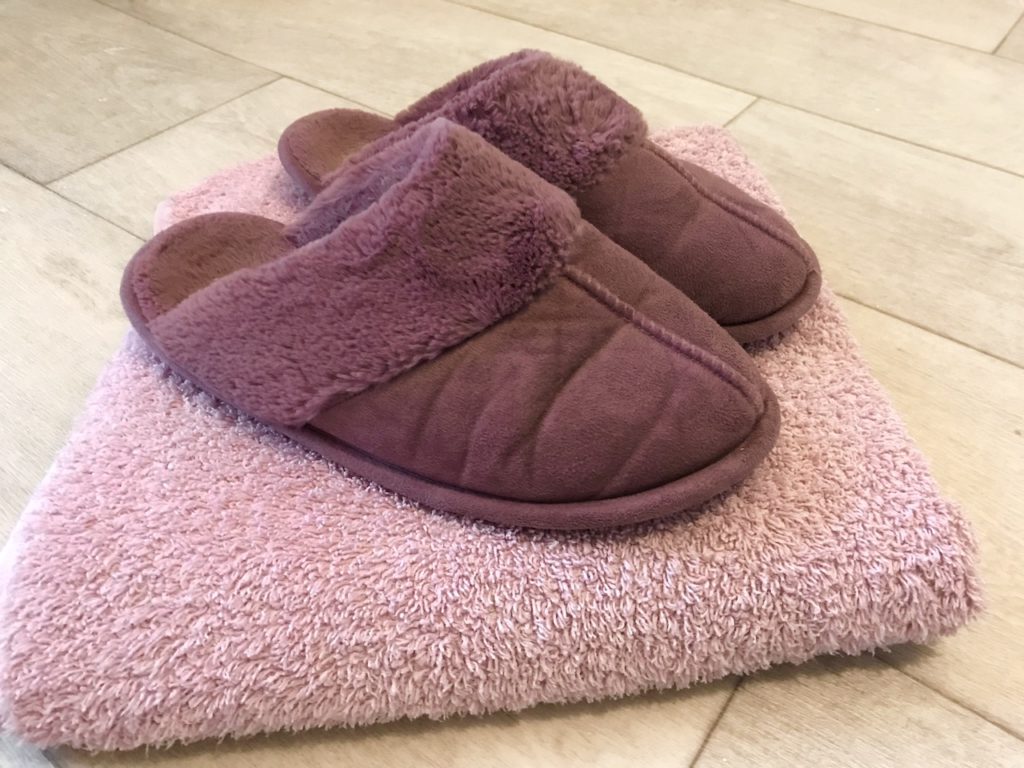 Having your own bath towel is a little comforting something of home when you're away from home. Hospital towels aren't soft and fluffy and they aren't very big either. So if you want a towel that's comfortable to use against your sore post delivery skin and can actually wrap around you, my advice is to take your own. I was so glad I packed mine.
8 – LIP BALM
I'm a lip balm addict anyway so this was a no brainer for me. But if you go anywhere near gas and air you'll be desperate for some moisture on your lips. Gas and air is totally drying on your mouth so it feels much more comfortable to have that protective barrier.
9 – BIG KNICKERS
When I was packing for my hospital bag I was advised to buy disposable maternity knickers, but I didn't like them; I found they didn't fit properly and just felt awful to wear. Instead, I bought a few packs of cheap Primark pants – just standard 100% cotton full fit knickers, which held my big pads in securely and felt much more comfortable to wear while in hospital. Rather than disposing of them when soiled, you could pop them in a nappy sack until you can sanitise them at home, or hand wash in the hospital sink.
11 – GENTLE BODY WASH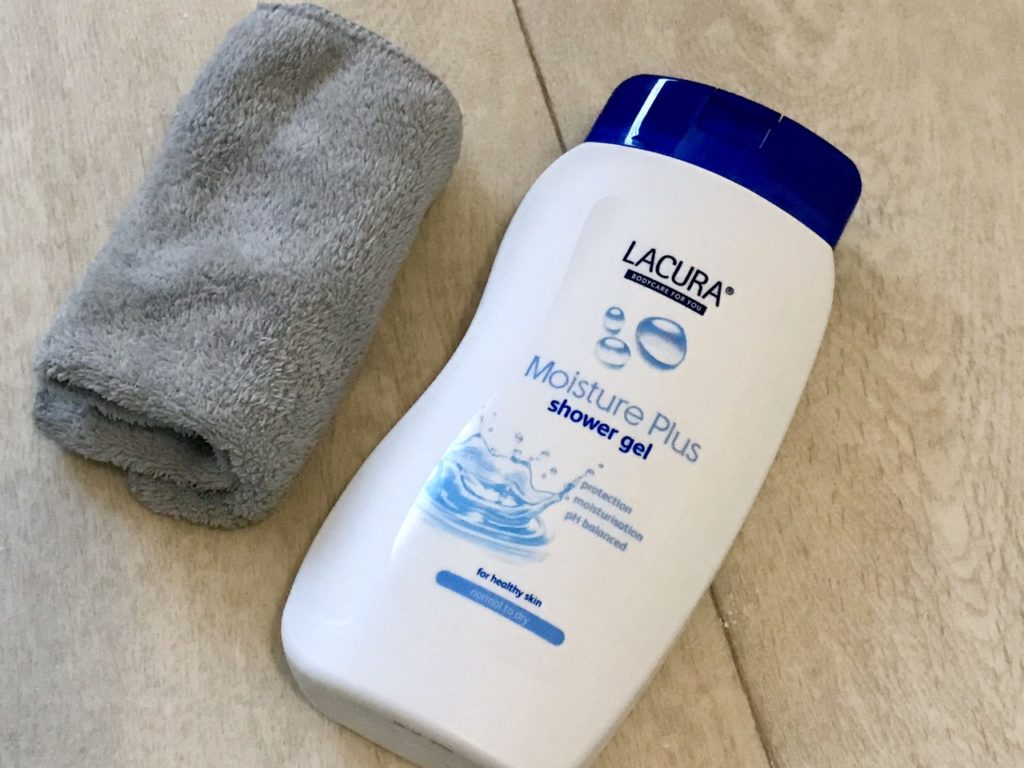 Having a shower in hospital, especially when you feel delicate and sore, isn't as pleasant as it could be, so a lovely body wash can make all the difference. You deserve a treat so you want something pampering but nothing too harsh that may irritate and sting. I loved using my original Nivea body wash, but I'd equally recommend something like my fave Sanex dupe, Aldi's Lacura Moisture Plus. And I'd forget the bath puff or exfoliating gloves (crikey); instead opt for a soft microfibre flannel.
10 – PHONE CHARGER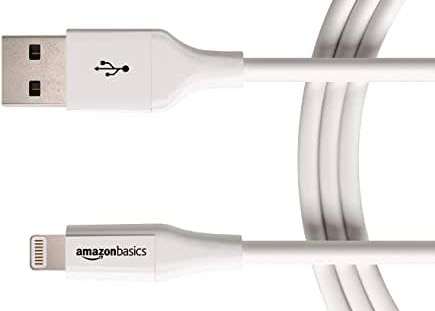 Easily forgotten, this was the last thing that went in my bag because I'd been using it. In future I'd definitely pack away a second, back up lead and charger to throw in my bag. Don't forget your phone is likely your camera and video camera, as well as your lifeline to stay in touch with family and friends via phone or social media. If you're in hospital for days rather than a regular 24 hour stay like I did, you'll want to charge your phone up often.
BUY Amazon Basics Apple Certified Charger
12 – SNACKS
When I packed my hospital bag I was conscious of taking nutritious snacks to keep both me and the husband going. Carb heavy cereal bars and dried fruit, that kind of thing. And then for some strange reason I randomly thought of baked beans, becasue I actually quite like cold beans. So, in popped a can of HP beans – and here's the hack – with a ring pull so I didn't have to take a can opener and the kitchen sink with me. Would you believe it, seven hours after giving birth my hunger pang hit and at midnight there I was, in my hospital bed, chowing down on the best tin of baked beans I'd tasted in forever.
---
What hospital bag essentials would you suggest to an expectant mum? Or if you're going into hospital yourself, what are you wondering about taking in?
---
---