Plastic (Less) Periods: Lil-lets Reusable Applicator
March 2, 2022
Today we begin our mini-series looking at ways to reduce period plastic, starting with the Reusable Applicator from tampon brand, Lil-lets.
AD. This post contains gifted product from LIL-LETS. All wording and images are my own.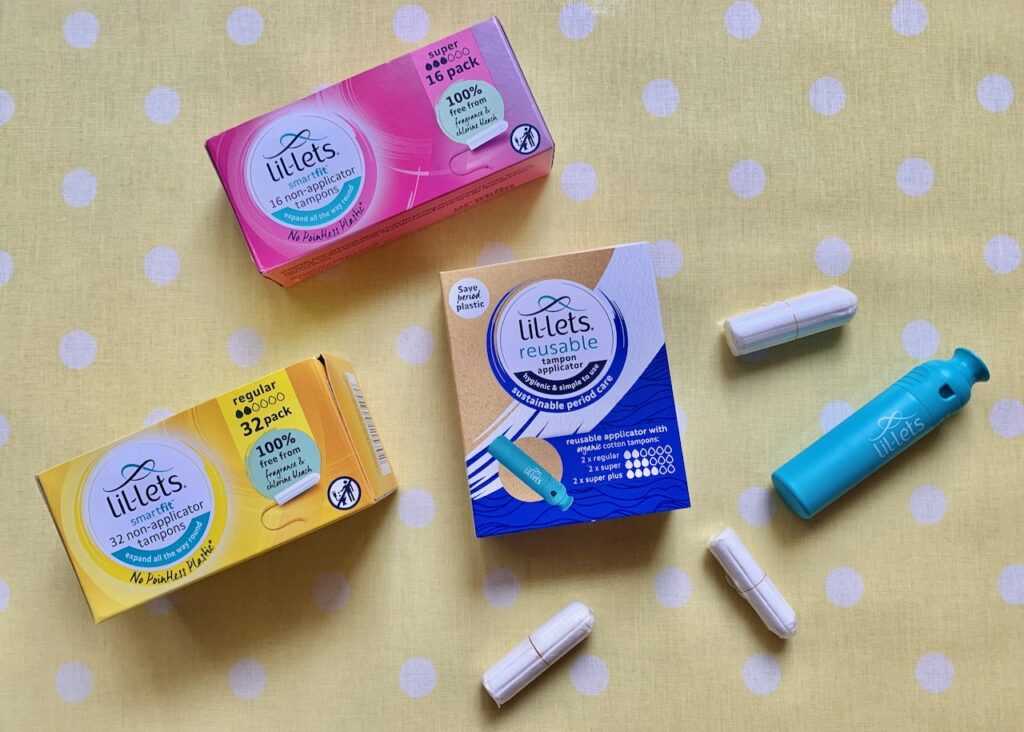 Picking up your period products with your supermarket shop is one of life's automatic tasks. Whether you're a tampon user or sanitary towel wearer, you know what you like and you stick with what you know.
Now with the spotlight on non-recyclable waste harming our environment, more of us are looking at ways to make our periods more planet friendly by reducing the amount we throw away each month — namely single use plastics and soiled materials that only end up on landfill.
We've Come A Long Way
It's easy to forget that we've grown up in a throw-away society that not so long ago didn't exist.
Before the shelves offered us all manner of shapes and sizes of protection that we've come to expect, women in the mid 20th century had much fewer options than today. Thick cotton pads (when they were afforded at that) were held in place with belted contraptions — hardly the easy-to-wear convenience!
Nowadays sustainable options such as washable sanitary towels to blood trapping knickers are modern and intuitive to our wants and needs, so there's no compromising on protection and comfort.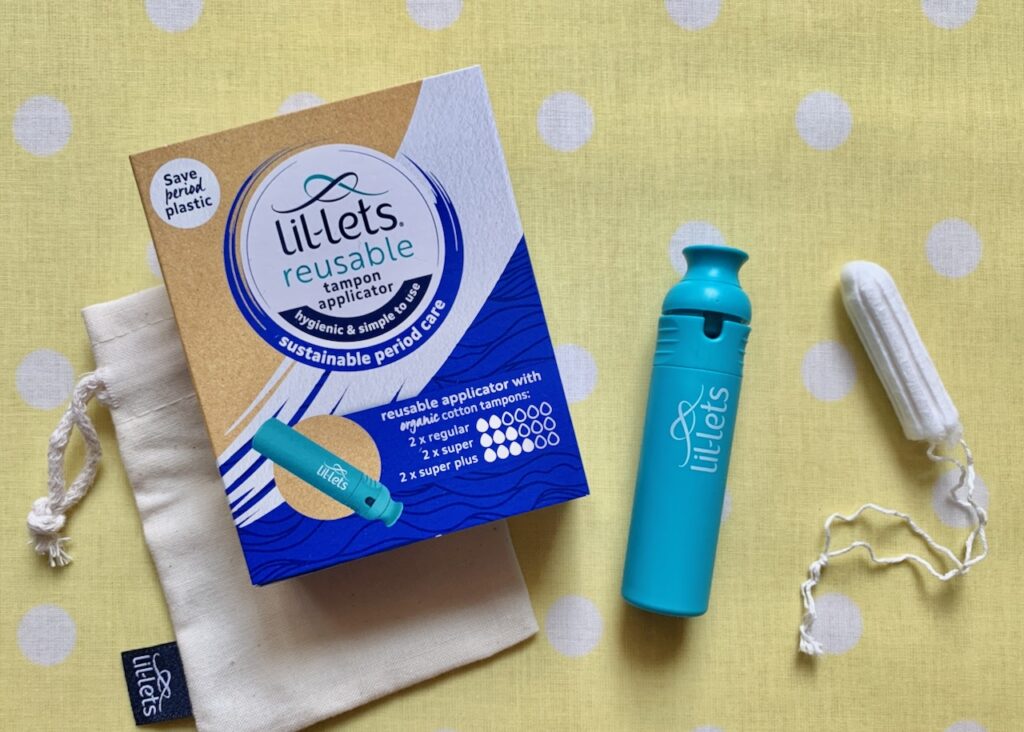 The Reusable Tampon Applicator
Internationally trusted tampon brand, Lil-lets, are taking the step to 'save period plastic' by introducing a more sustainable option to their range of period products. By replacing single-use plastic applicators with a reusable/washable applicator, the use of the Reusable Tampon Applicator reduces period care waste.
The complete starter pack includes a variety of tampon sizes, so whether you're a tampon novice or totally tampon savvy, you're ready for your next period.
Each recyclable cardboard box contains: 1 reusable plastic applicator, 6 organic cotton tampons in regular, super and super plus flows, and a protective cotton pouch.
Are Reusable Applicators Safe?
If you look after the reusable applicator and regularly sterilise it, then it's quite safe to use — no less than a regular tampon application method. Obviously if you're inserting any object into your vagina, there's always a risk of spreading harmful bacteria, and that's why everything that you use should always be super clean.
Before using for the first time you're directed to boil it for 5 minutes in a pan of water before allowing it to cool. This sterilises the entire surface area so it's safe to use.
Then after each time you use the applicator, it just needs a wash with hot water and soap, or an anti-bacterial wipe until you can reach a sink.
To keep the applicator hygienically clean, sterilising by the 'boiling in a pan' method should be repeated prior to your next period. It's a bit of a faff, but it's not really a step you want to miss.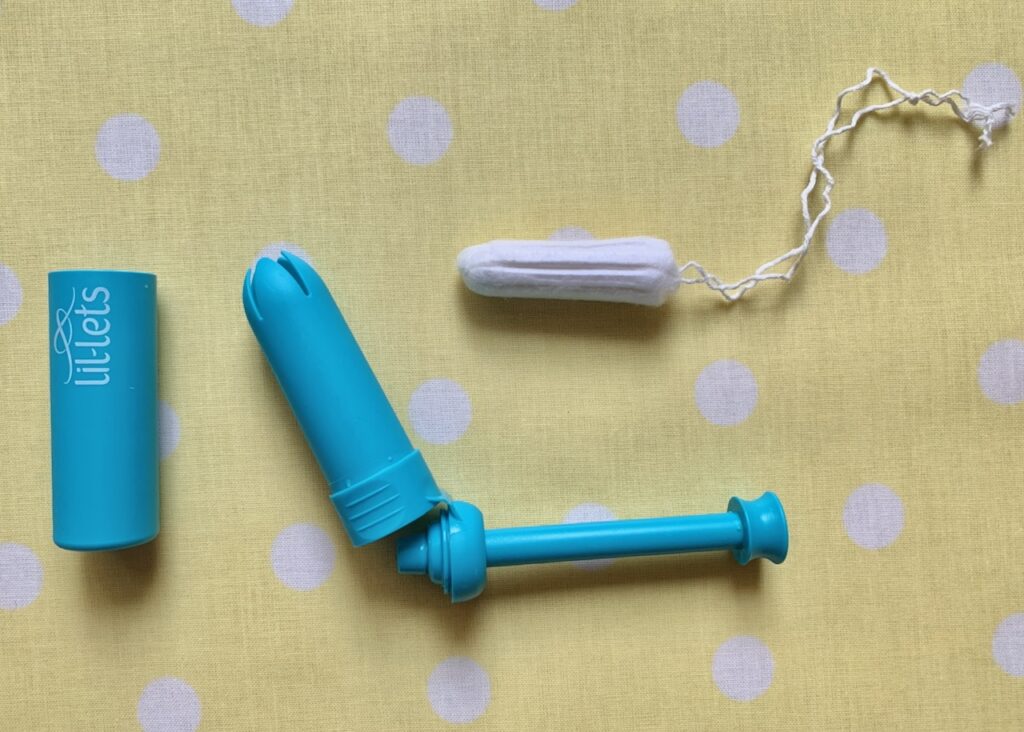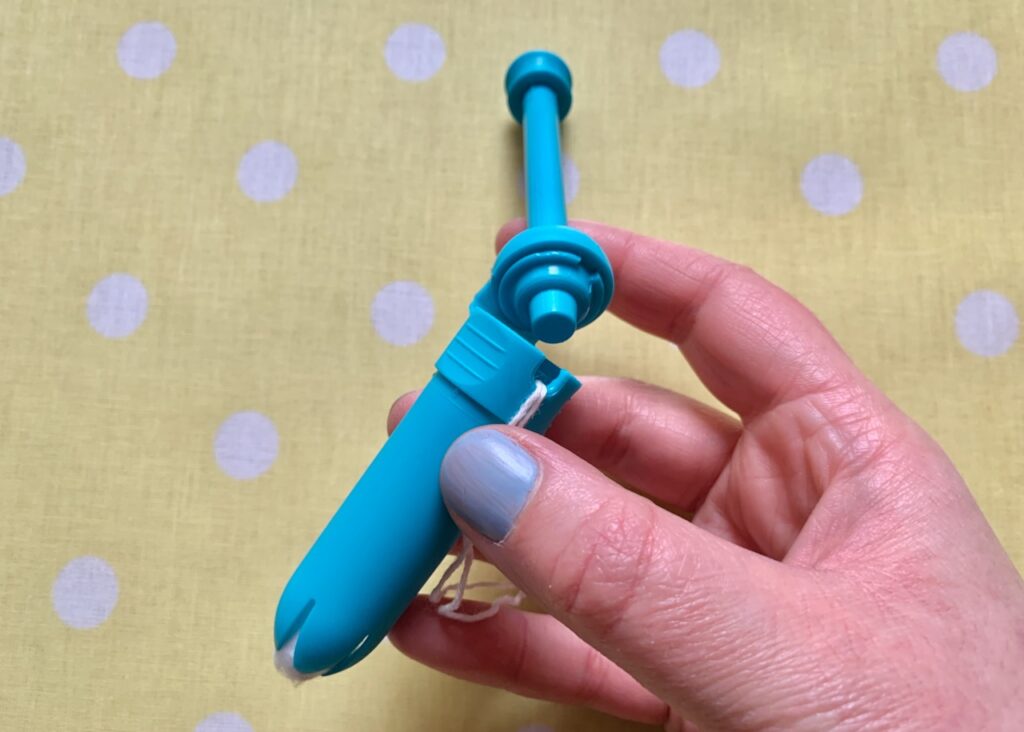 How to Use the Reusable Applicator
If you're already familiar with tampon applicators you should have no bother using the reusable version as it's very similar.
The applicator looks a little like a lipstick bullet, with the end clicking open on a hinge. So when you pop this up, you'll see that attached to the inner part of the lid there's a plunger stick. You want to position this so it opens fully out, revealing an empty space to pop in an opened tampon. Unravel the tampon's string so it falls out of the back of the opening, and position it into the small groove, using a finger to secure. Ensure the plunger is withdrawn all the way back before snapping the lid shut. Then, once the tampon is in and peeping through the tip of the plastic bullet (you may need to slide the plunger up a little first), it's ready to use.
Insert the entire applicator as far up and back as you can make it, then slide the plunger all the way to release and position your tampon.
What's the Lil-lets Reusable Applicator Like to Use?
Before using the applicator for real I made a point of getting to know how it worked so it would be easy to use once I needed it, which it was very simple.
The sterilising beforehand means you need to plan ahead and it's a little time consuming, but once it's cleaned, it's in its little cotton pouch ready to use which is a no-brainer.
When the applicator has been boiled, the plastic softens slightly, so you need to ensure it's totally cooled down to use. The applicator can be tricky to snap securely shut so it can take a bit of force. Other than that, it works as I'd expect; smoothly and comfortably (and definitely not cold).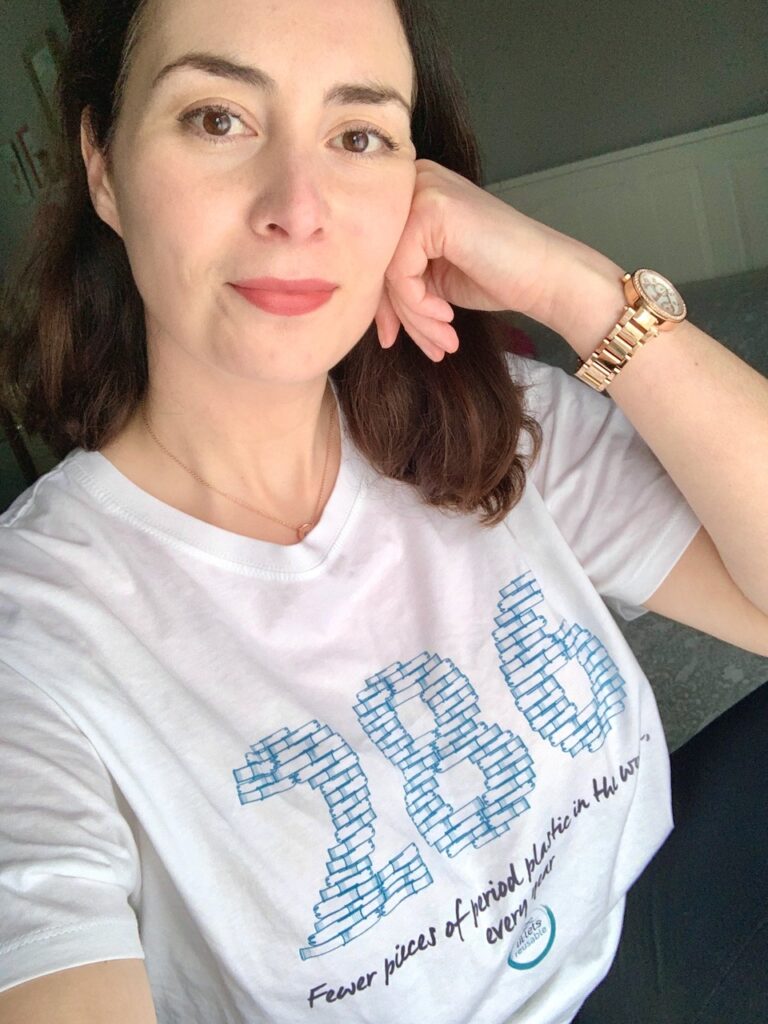 So What Do I Think?
Switching to the reusable applicator method has broadened the opportunities surrounding sustainable period care, which for the planet can be only a good thing.
That said, I can't help thinking that the concept of reusables raises issues surrounding privilege. Regarding affordability due to higher price points, no matter if it's just a one-time price, if you only have £1 in your purse, there's no arguing whether you can budget for a reusable pack.
And then there's the requirement of amenities for the sterilisation. Do you have access to a cooker, and are you able/allowed to boil a period product in the kitchen where you live? Also if your gas or electric's going up, boiling a pan of water on the hob isn't something you want to be doing often. These issues create real barriers to anyone who wants to shop more consciously.
So this thinking brought me to some questioning: is there a cheaper, quicker method to sterilise? Can you boil the kettle and stand the applicator in a mug instead? Or what we did to sterilise the baby bottles; microwaving, or using sterilising fluid or tablets in cold water?
I think where we're at with sustainable period care is very much a privileged position; it certainly isn't a purchase on par with the price and availability of mass produced single use products.
And of course there is that single-use aspect even here. The used cotton tampons are still landfill bound.
Is the Lil-lets reusable applicator a worthy purchase? Yes! I think you need to take it for what it is — a brilliant step in the right direction in reducing period related plastic. The applicator is easy to use, doesn't compromise on comfort, and if it means you're binning fewer pieces of plastic every month, it's well worth the investment.
---
Have you tried a reusable tampon applicator? What are your thoughts on the growing reusable period product trend? Do share your comments below.
---
---