NOW [IT'S] CHRISTMAS! How we're doing Christmas with a Toddler
December 16, 2019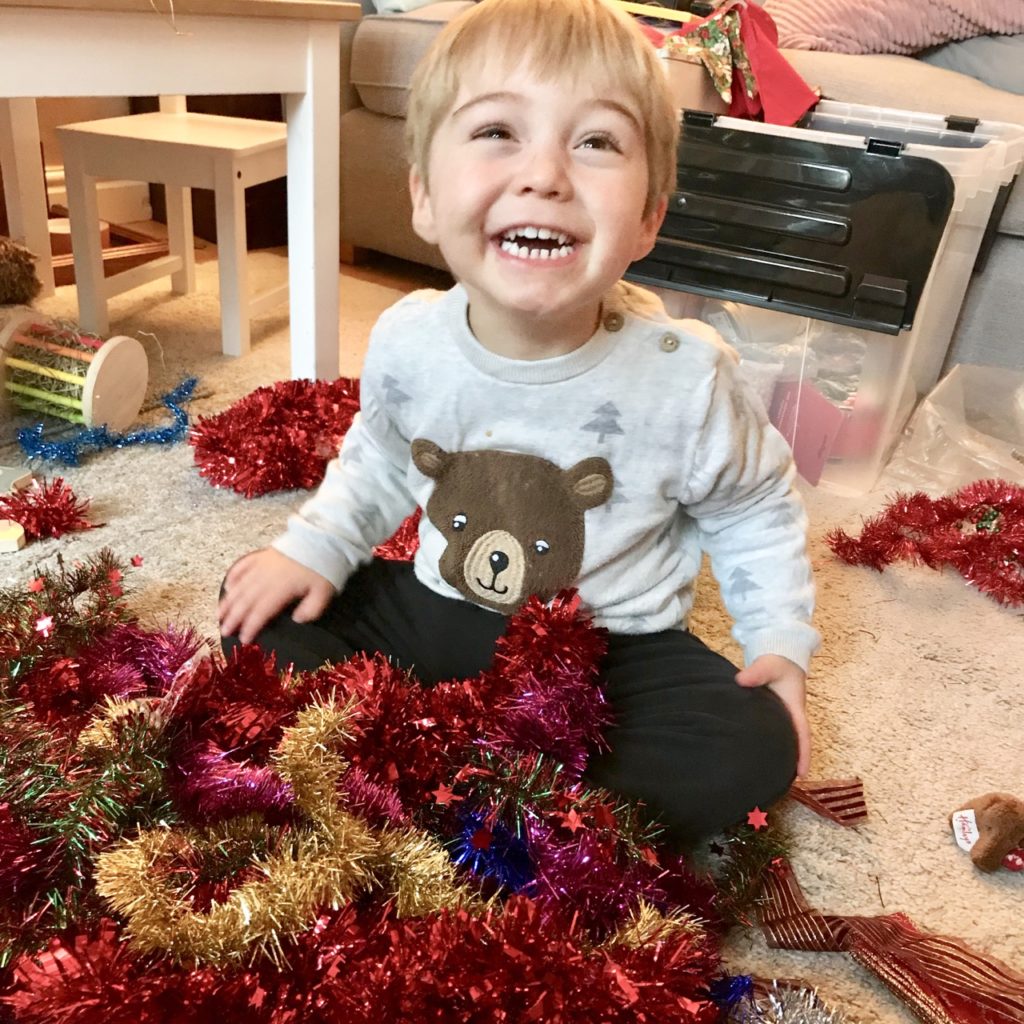 DISCLOSURE: AD / This post contains gifted product from NOW MUSIC. and affiliate link placement. All words, images & opinion expressed is my own.
Christmas is a time for family traditions and nostalgic experiences, and childhoods are where the festive feels are nurtured.
I have a two year old (soon to be three) son, so for the past two years our Christmases have been a season of first experiences: visiting Father Christmas, decorating a tree and of course discovering presents stuffed within a giant sock. It's the very quirks and heart warming gloriousness that makes Christmas our ultimate family tradition and why we need to pull out all the stops for our main man.
Those past two Christmases were full of wonder and exasperation, as Reuben delighted in fairy lights and too many presents. The first Christmas, followed by his second, were days spent taking it all in and innocently enjoying – they were also days Reuben couldn't yet speak. Now he can, and now it's all very different.
So this Christmas, Reuben is vocal – very much so, and that's a good thing (mostly) because it's no secret toddlers come with attitude. Our lad certainly knows the word "no" and likes to do things for himself and being opinionated about wearing (or rather, not wearing) Christmas slippers hasn't been spared.
This year the boy loves Christmas but it's on his terms!
Thankfully Reuben's loving a lot about Christmas. We've been able to enjoy some lovely festive things together as a family, which Reuben has fully embraced. We've been on a Snowman trail, gone to Beamish and fed reindeer, written a letter to Santa, watched lots of Christmas movies and made crafts, but listening to Christmas music has been a running success throughout the month so far, going down very with our beat loving little man.
When he's not singing Jingle Bells to himself, Reubs is taking over the festive playlist in the car, commanding a song to be played again or to move on to the next because "that's song's not good"!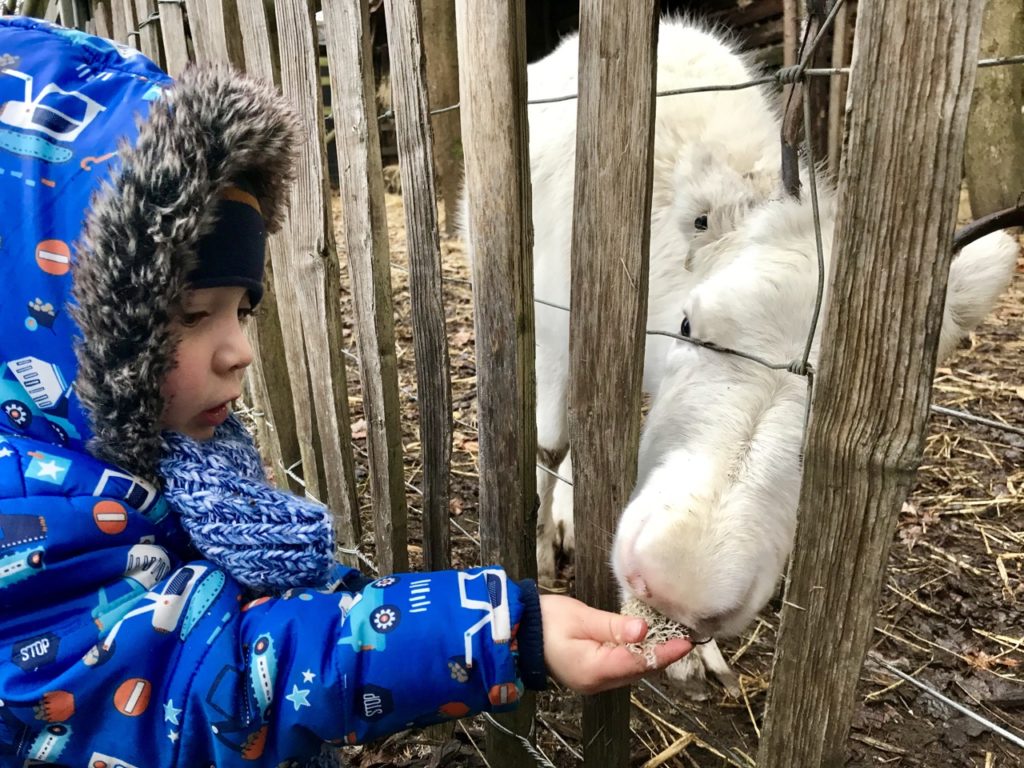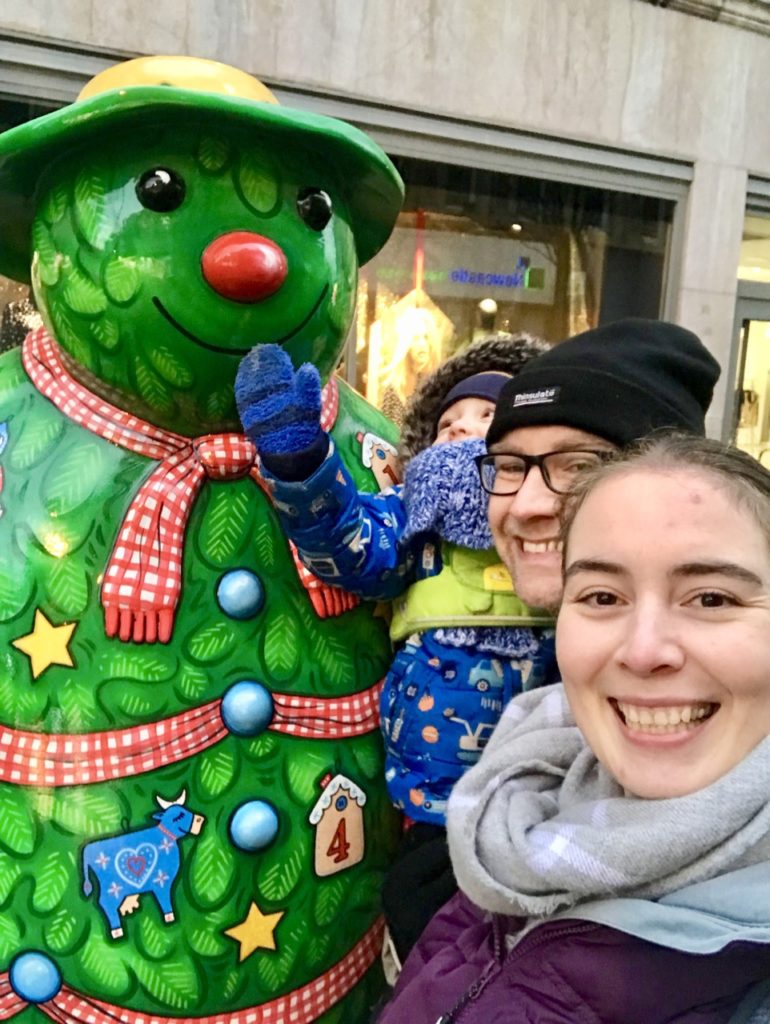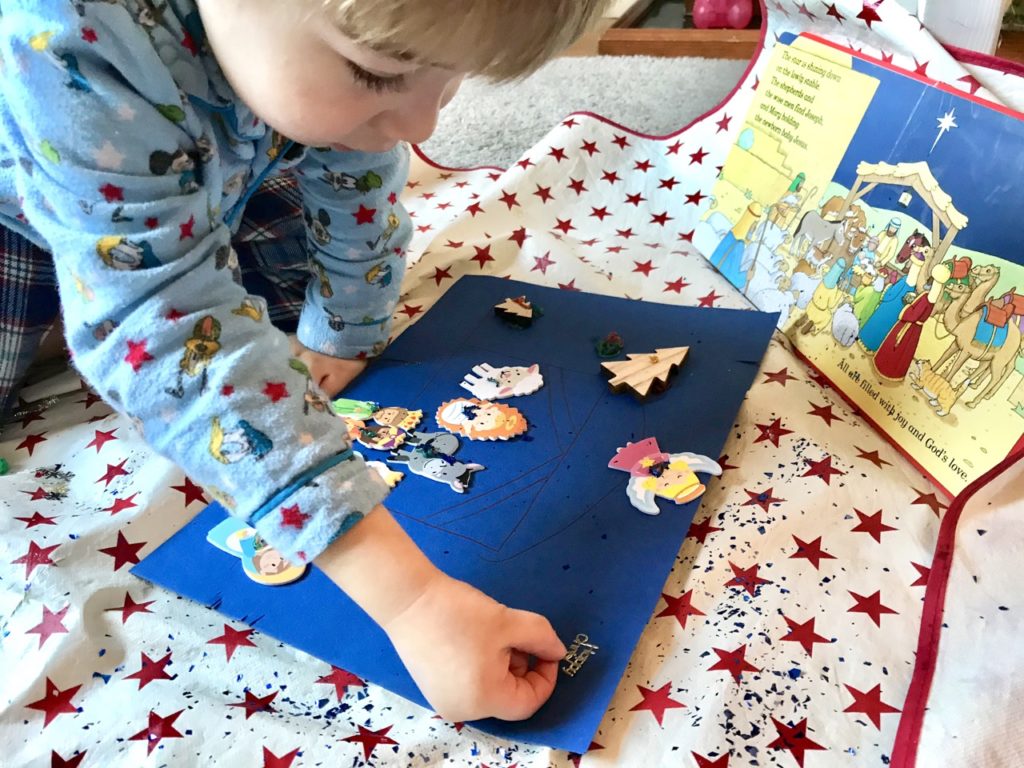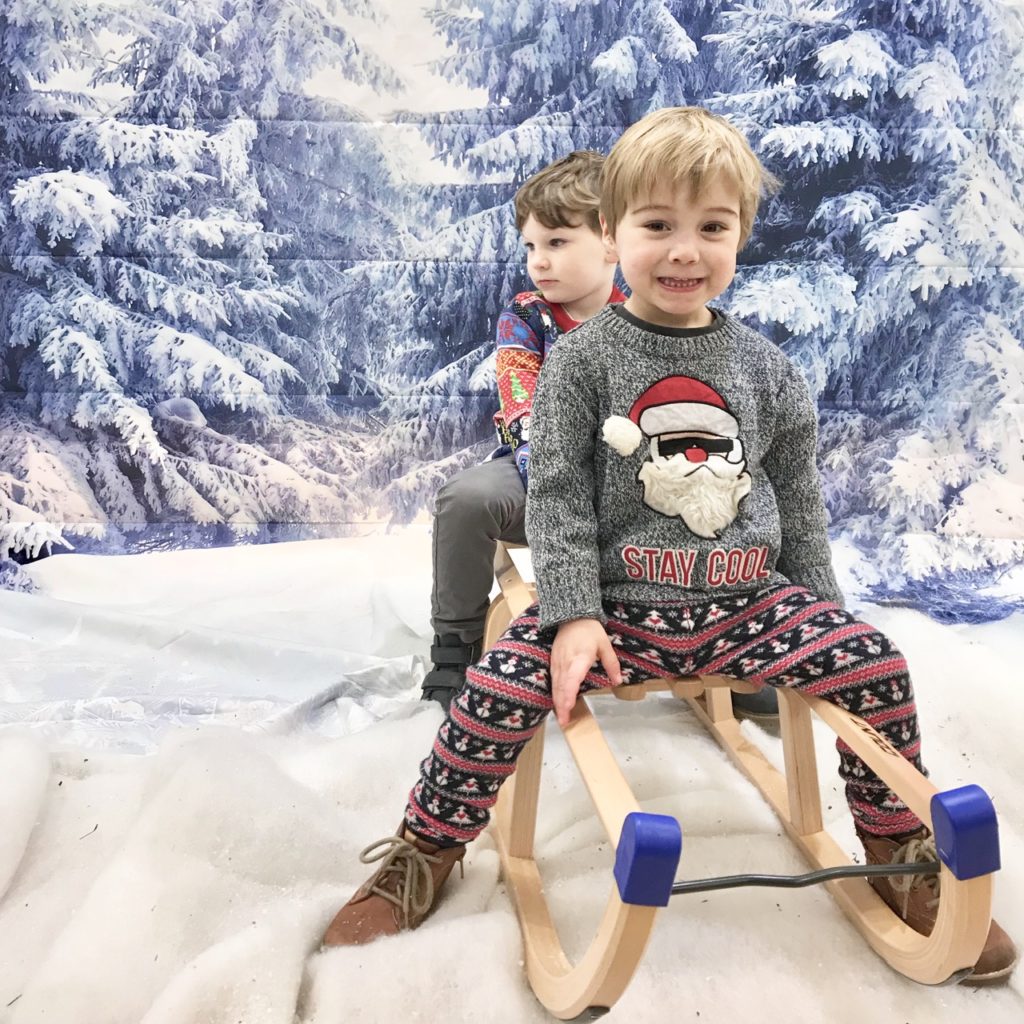 I'm a sucker for Christmas music and I'm not ashamed to admit I play it before the season even begins. It's when the dark nights start drawing in and you need something to look forward to, and festive tunes are the ever available comfort when the Christmas lights are in the too distant future. Christmas music sets the scene even if you don't feel all that festive.
When we received the Now 100 Hits Christmas album (gifted) Reuben was keen to get it opened and played. Containing a whopping 5 cds, it's one of those collections that cover a broad range of genres so the whole family's happy.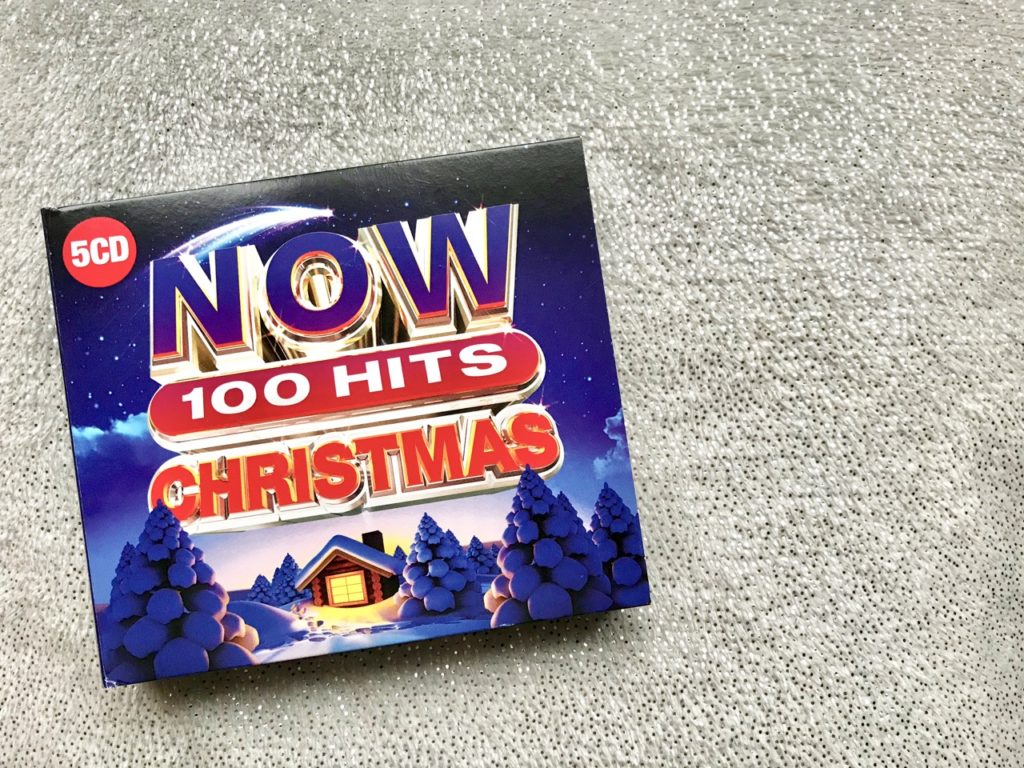 My favourites are the 70s classics: Elton John's Step in Christmas and Slade's Merry Xmas Everybody, as well as the golden oldies like Tony Bennett's Winter Wonderland. But there's modern material to be found amongst the time served favourites too like John Legend's Merry Merry Christmas, Jessie J's Man With the Bag and even a track from Robbie Williams's new 'The Christmas Present' album.
What's good about a multi disc compilation is it's great to pop into the car cd changer, and that's precisely where ours have resided since we got it. It's giving our family days out a touch of Christmas magic, and even making mundane car journeys doing the food shop positively festive.
So what's next on the calendar? I packed out this year's advent period with lots of Christmassy things to see and do and we're not quite done. How can we be with little over a week yet to go! We still have our very special Polar Express experience to look forward to, and Reuben can not wait.
---
NOW 100 HITS CHRISTMAS is available on CD or digital download from AMAZON:
---
What are you up to with the kids this Christmas?
---
---