The Christmas Sweater: A Cute Charity Christmas Jumper
December 14, 2021
It's the season of goodwill and time to don your Christmas jumper, so spread the festive cheer with a charity supporting sweater.
AD. This post contains gifted product from JUVENILE ARTHRITIS RESEARCH. All wording and images are my own.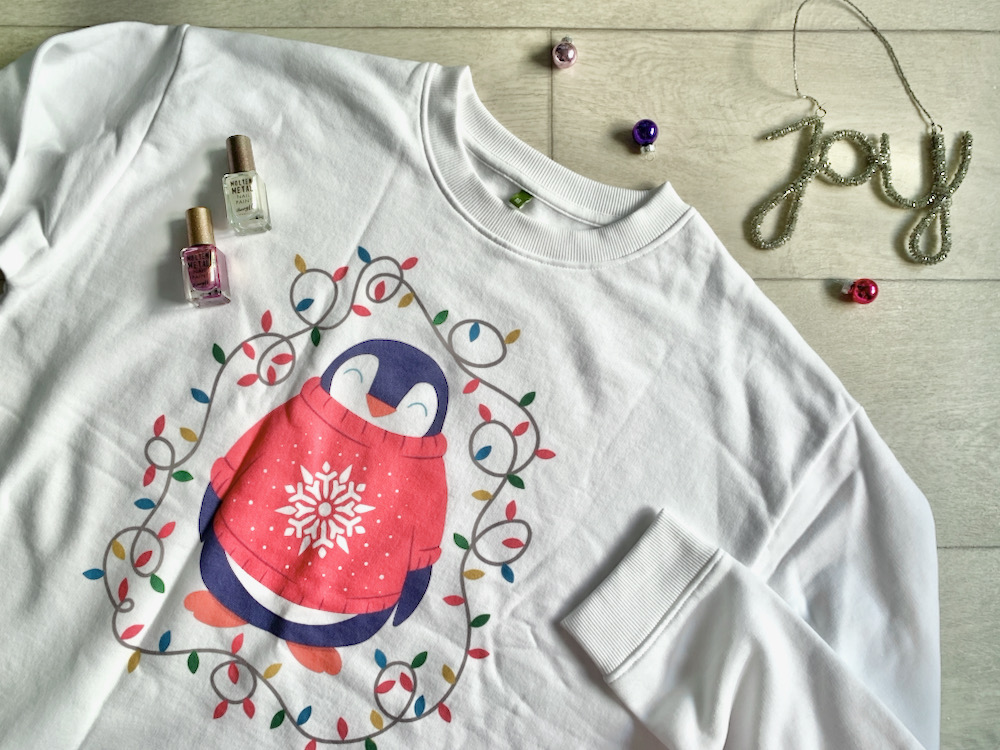 This week our little school wraps up the autumn term which can mean only one thing — Christmas is coming, folks!
We've just spent the weekend visiting Santa, singing carols at our church's gift giving service and decorating the Christmas cake, so forgive me now if I come across a little too Mrs Christmas. I love Christmas!
So with the festivities fully in motion, are you ready? Bought the gifts? Sorted out who's putting up which stocking for Santa? Or let's be honest, dealt with the real issues in life: will it be the Roses tin or Quality Street?
Getting into the festive mood doesn't always come so easily though. By this point in the month, when you're cramming everything into the weekends and trying to get *stuff* done all while entertaining the kids, it's easy to feel burnt out before Christmas has even begun.
So what do you do?
Do as Mr Christmas aka Michael Bublé says himself: "put your Christmas sweater on, it's got to be done".
I love wearing a Christmas jumper. It reminds myself that, especially so at this time of the year, a little off-duty silliness is absolutely necessary, and stress and negativity can do one.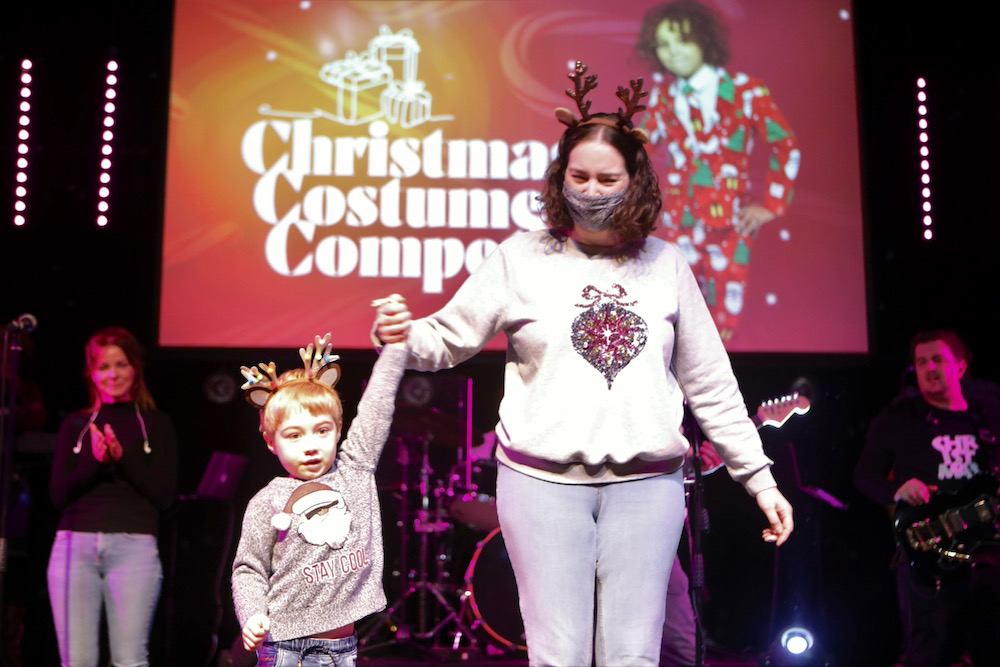 Speaking of the gift giving service (in which we were invited to offer up toys and nice gifts for less fortunate families in our area), Christmas is the season of goodwill, providing the perfect opportunity for us to make our purchases more considerate in the current climate. Lots of charities really need our help right now.
The lovely volunteers at Juvenile Arthritis Research (JAR) — a parent-led charity whose vision is a world where no child has to suffer from arthritis — sent me one of their fab Christmas sweaters to show you.
There's good reason why these fab jumpers take pride of place in Prima magazine's Top 20 Charity Gifts!
Juvenile Idiopathic Arthritis (JIA) is an autoimmune condition that causes debilitating pain, inflammation and reduced mobility in children. To aid their work toward a cure for JIA, and providing support and advocating for those affected by the illness, the charity has a fantastic online shop, offering a wide range of child and adult size sweatshirts, t shirts and more, the year round.
The ethically minded collection of festive sweaters, with their mix of fun and adorably cute designs, are as fresh as they are environmentally friendly. British-made quality using certified organic cotton and posted in plastic-free packaging. What more could you ask for?
So here's the one I went for: the Christmas Penguin. Dead cute isn't it?!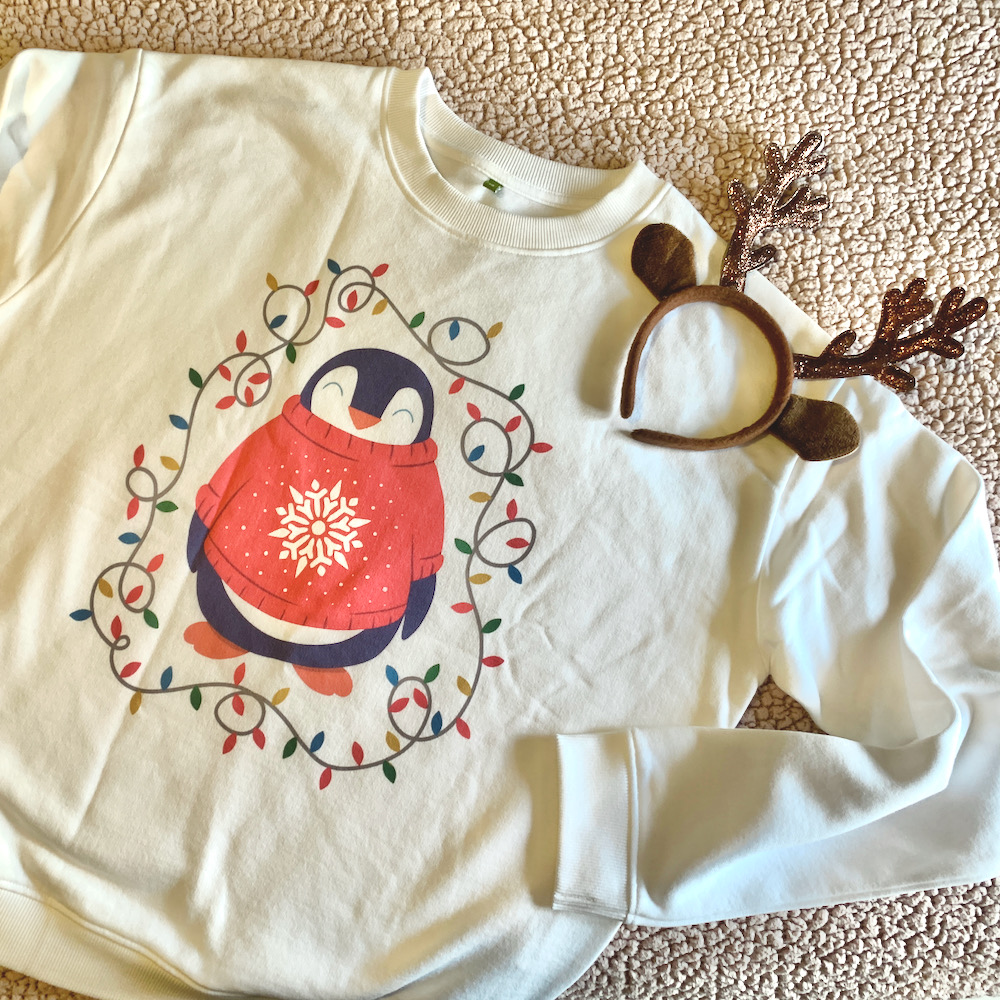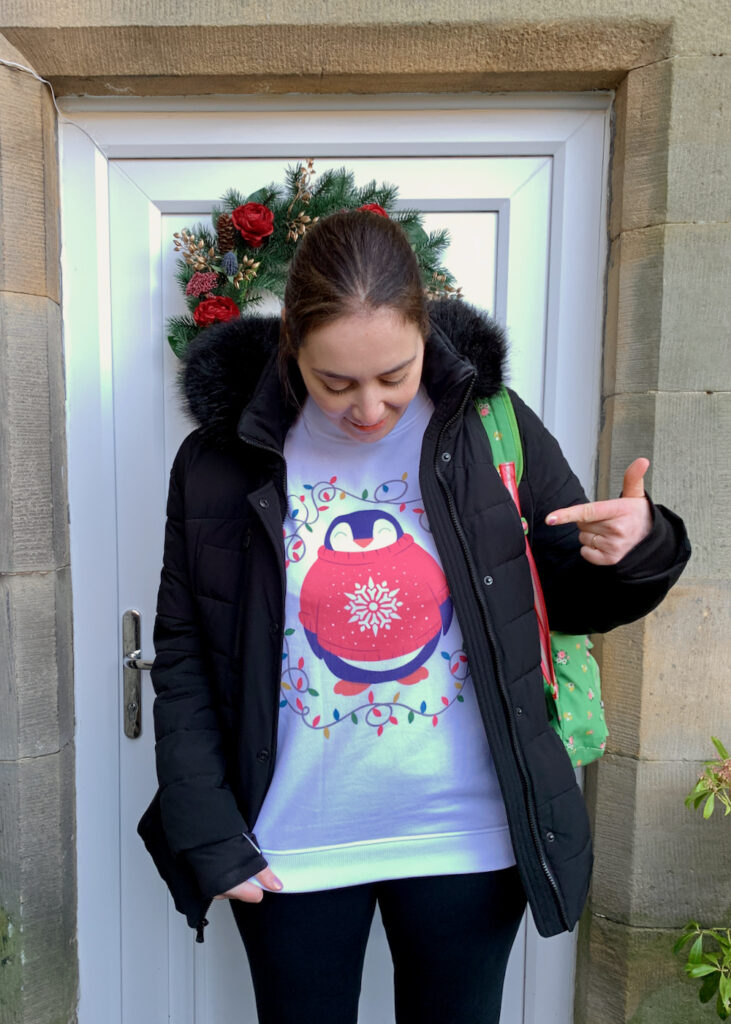 The Christmas Penguin sweater comes in a choice of stone blue, mauve or white, and is available in kids and adult sizes. All printed to order, and despatched super quick. I received my order in a matter of a couple days, so there's still plenty time to get your Christmas jumper ordered.
I ordered women's size 18 to ensure a relaxed fit, so it has lovely roomy sleeves for a cosy look.
It's a well made garment; fairly lightweight so it's not going to weigh you down and get you all sweaty. All organic cotton with deep ribbed collar, cuffs and hem for a comfortable fit. And the print colours have a soft muted tone so it doesn't look garishly bright.
To get your own lovely Christmas jumper, whether for the kids or yourself, pop along to Juvenile Arthritis Research's Christmas shop for a peruse. Not only will you be spreading the festive cheer with a fabulous new jumper, you'll be making all the difference to a child's quality of life.
---
---